This is the article named Teaching Course Details which provides the complete info about the Teaching Course such as Eligibility, Qualifications, Duration, Fee Structure, Syllabus, Modules, and Courses after 12th, Best Institutes, Jobs, Salary etc. Read the article to get the complete details.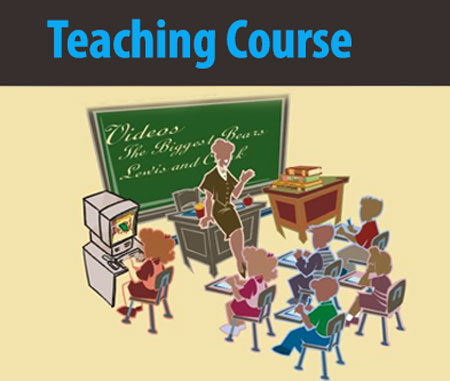 About Teaching Course Details:
Teaching is the profession in which the person teaches and designs the career of the Student. This is the only Career in which there will be 2 sided benefits. That is both the Teacher and Student will be having good Career. To become Teacher there will be many Courses. This is the article to provide all the Information related to Teaching Course Details. Go through it.
Types of Teaching Courses:
There are many Courses in Teaching. They are listed here:
Short Courses
Online Courses
Academic Courses
Academic Courses:
There are Types of Academic Courses and these Courses are at various levels.
Diploma in Teachers Education (D. Ted): The Minimum Qualification for the Course is 12th.
Bachelor in Education (B.Ed) : The Eligibility for the Course is B.A, B.Sc or B.Com graduate
The Duration of this course is 2 years
Syllabus:
The topics that are covered in this Course are:
Education Nature and Purpose, Knowledge and Knowing, Forms of knowledge and its organization in schools, autonomy of teacher and learner, education and values.
Socialization and development of self, emergence or 'person' and 'identity', schooling and identity formation: a critical study, coping with social complexities: role of education, evolving and identity as a teacher.
Learner as a developing individual, development and learning, theoretical .perspectives on learning, learning in constructivist perspective, individual differences among learners. Etc
Masters in Education (M.Ed):
The Eligibility Criteria for the Course is  Ed.  The duration of this course is 2 years. The fees for the Course will be around 25k. The Career after the Course will be good with Jobs offering   salary about 25,000 INR to 40,000 INR.
 Syllabus:
The topics Covered in this Course are:
Education, history, philosophical foundations, system education Theories of cognitive development, theories of Skinner and Bandura etc, intelligence concept
Assessment, evaluation, core areas of research like single girl child
Works of M.K. Gandhi, Aurobindo, Tagore, Amartya Sen, Child development theories
Relation between social stratification of social and economy of society, relation of between history and polity
  Top 5 colleges for M.Ed in India:
GURU GOBIND SINGH INDRAPRASTHA UNIVERSITY – [GGSIPU], NEW DELHI
UNIVERSITY OF DELHI – [DU], NEW DELHI
JAMIA MILLIA ISLAMIA UNIVERSITY-[JMI], NEW DELHI
MAHATMA GANDHI UNIVERSITY – [MGU], KOTTAYAM
UNIVERSITY OF CALICUT, CALICUT
Short Courses:
CELTA (Certificate in Teaching English to Speakers of Other Languages)  (in English)
Business English Teacher Training
Courses Online:  
Apart from the Academic Courses there are some Online Courses offered which will be Beneficial for those who can't join Institute to do the Course.  Some of the online Courses are listed here:
The Best Online Course is offered by Alison, it is:
Diploma in Teaching Skills for Educators:
The Alison courses are free to Study. Certification will also be provided for this course.
The course is designed as various Modules that is the Syllabus will be covered as per Modules. They are:
Module1Communication in the Classroom
Module 2: Effective Verbal and Non-Verbal Communication
Module 3: Structure of Participation
Module 4: Using Classroom Talk to Stimulate Students' Thinking
Module 5: Diploma in Teaching Skills for Educators First Assessment
Module 6: Selecting General Learning Goals
Module 7: Formulating Educational Objectives
Module 8: Students as a Source of Instructional Goals
Module 9: Enhancing Student Learning
Module 10: Creating Bridges between Goals and Experiences
Module 11: Diploma in Teaching Skills for Educators Second Assessment
Module 12: Behavior and Goals as Motivation Sources
Module 13: Motivation Related to Attributions and Interests
Module 14: Self-Efficacy
Module 15: Self-Determination
Module 16: Combining Motivation Theories
Module 17: Diploma in Teaching Skills for Educators Third Assessment
Best Institutes:
Here are the Top5 Institutes for Teaching Course
Lovely Professional University,
Manav Rachna University Faridabad
Wellborn Group of Professional Studies Lucknow
Sanskriti University| Mathura
Chandigarh University Chandigarh
This is all about Teaching Course Details. Stay Connected with us for more and more New Updates.
Also Refer Teacher Eligibility Test Details