Studying public administration gives students the opportunity to build leadership skills and the broad managerial knowledge needed to work in public or non-profit sectors. Usually the Public Administration has been primarily concerned with problems of how to apply or effect law faithfully, economically, honestly and effectively. Read about Public Administration Courses details, eligibility, Institutions of Public Administration list details etc.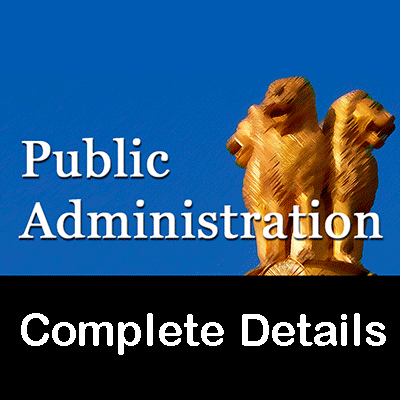 About Public Administration:
Public administration is the implementation of government policy and also an academic discipline that studies the implementation and prepares civil servants for working in the public service. Public administration becomes more specialized and complex increasing attentions is likely to be given to the training of persons who are to perform administrative functions. The persons are called as Public Administrators or public servants. They working in public departments and agencies at all levels of the government sector. The training to the public administrators which may be given either before or after entry into service.
Scope of Public Administration:
Public Administration is the important aspect of every government sector across the globe. Let discuss about the scope and importance of public administration. Administrative law is one of the two branches of public law and the other being constitutional law. This law is concerned with composition and construction of the government and also includes powers and duties of administrative authorities, rules, regulations and procedures etc.
Public administration officers have various job opportunities in the government sector, public sector, corporate sectors, financial institutions, banks, tourist agencies, private consultancy etc. Public administration is a system and the government carries out its business of ruling and controlling effectively through this system. This system has been created to maintain a civil society. And cater the needs of the public.
Also See: Administration Course Details
 Courses of Public Administration:
Bachelor of Science in Public Administration
Master of Public Administration
Doctor of Philosophy( Ph.D) in Public Administration
Bachelor of Science in Public Administration:
An associate's degree in public administration can prepare the students for entry level careers in local, state and government agencies as well as with non-profit organizations. The course is suitable for the candidates those who are interested in moving into the public sector. The students learn about the basis of financial accounting, human resources, problem-solving, organizational management and buildings. The common topics of this course are as follows:
Principles of public administration
Administrative law
Public program evaluation
Business and public policy
Duration:
The duration of this bachelor degree program is three years.
Eligibility:
The students who have completed their higher education diploma are eligible for this course.
Fee Structure: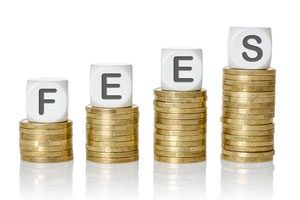 The fee structure depends on university location and merit score of the students.
The average fee for the B.Sc.in Public Administration is approximately Rs.30, 000/- per annum.
Master of Public Administration Courses:
Students pursuing a Bachelor of Public Administration degree will develop leadership, organizational, research, analytical and communication skills and these Bachelor graduates enter both in private and public fields. The common topics are given below.
Public Policy and organizations
Social Ethics
Urban Planning and Management
Human Resource Management
Emergency Management
Duration:
The duration of the master course is two years.
Eligibility: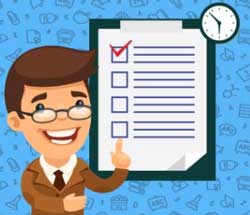 The students need to complete their bachelor's degree in public administration for apply this course.
And an entrance exam will be conducted by the universities like Graduate Record Examination.
Fee Structure:
The fee for the master course approximately around Rs. 28,000- 50,000 per annum.
Doctor of Philosophy (Ph.D) in Public Administration:
The students of this doctoral course can develop their own study area or choose from concentration areas like public budgeting, public policy studies, financial administration and other options. Some of the important topics of this program.
Capital campaigns
Policy formation
Zero-based budgeting
Market Economy
Public Finance
Duration:
The Ph.D in Public administration is course minimum duration is two years and maximum duration is five years.
Eligibility:
Master's degree in a relevant discipline with minimum 55 percent marks candidates should apply for this course.
Fee Structure:
The fee structure for Ph.D course is approximately Rs.80, 000-1, 00,000 per annum.
Career Options:
The degree programme in Public Administration will prepare you to work in many governmental and other management careers human resources management health care administration and even city management.  Here we provide some of the job types list for you.
Information Specialist
Grant Writer
Accounting or auditing clerk
City Manager
Program Administrator
Community service Manager
Human Resource Director
Chief financial officer
Health Service Administrator
Public Relations Specialists
Corporative Manager
Consultant
Teacher/ Lecturer
Director of Administrator
Contract Negotiator
 Top 10 Colleges for Public Administration Courses in India.
Are you looking for top colleges of public administration courses in India? let see the following list.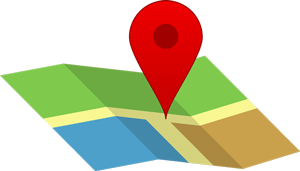 Madras Christian, Chennai
DAV College, Chandigarh
Sarojini Naidu Government Girls PG College, Bhopal
Indian School of Business, Hyderabad
Department of Public Administration, Aligarh Muslim University, Aligarh
Indian Institute of Public Administration, New Delhi
Lal Bahadur Shastri National Academy of Administration, Mussoorie
Andhra University, Visakhapatnam
Department of Public Administration, Punjab university, Patiala
Sri Sri University, Cuttack