Petroleum engineering is one of the sought and demanding field across the world. This field deals with supply and demand of crude oil met at the national and at the global level. This industry always have demand in present and future also. Read this article for much more information about petroleum engineering courses, details like duration, eligibility criteria, syllabus, and jobs etc.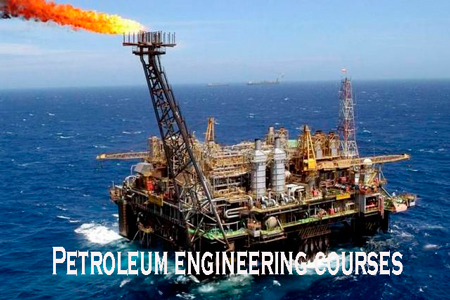 What is Petroleum Engineering?
Petroleum engineering is a field of engineering deals with the activities related to the production of hydrocarbons, which can be converted into crude oil or natural gas. Petroleum is one of the main sources of energy which is widely used in these modern days. This engineering required knowledge of other disciplines such as geophysics,  reservoir engineering, drilling, well engineering, artificial lift systems, petroleum geology etc.
The professionals of petroleum engineering are known as petroleum engineers. Petroleum engineers are involved in the production and exploration of oil and gas. They work in drilling sites to plan the safest method of drilling and recovering oil. Petroleum engineers mostly specialize in a particular aspect of drilling operations and make the drilling process safer for people, communities, wildlife, and the environment. These also work with other specialists and other professional engineers. Some duties of petroleum engineers are as follows:
The petroleum engineers design equipment to extract oil and gas in the most profitable way which is useful.
Develop plans to drill in oil and gas fields, and then to recover the oil and gas easily.
They use computer-controlled drilling to connect a larger area of an oil and gas.
Also See: Petrochemical Engineering Course Details
Scope of Petroleum Engineering
Petroleum engineers have demand globally. Many jobs are available for the professionals of this engineering field. Number of petroleum and gas companies offer the jobs to petroleum engineers. Job opportunities for the professionals also get jobs in foreign countries like United States. Petroleum engineers spend most of their time in offices or laboratories and drilling sites. They develop more effective methods of petroleum recovery through the application of principles from chemistry, engineering, and geology.
List of Petroleum Engineering Courses
B.Tech courses in Petroleum Engineering:
B.Tech stands for Bachelor of Technology. Bachelor courses of petroleum engineering help the students to gain knowledge about petroleum geology and geophysics. Some of the Bachelor petroleum engineering courses are listed below.
B.Tech/B.E in Petroleum Engineering
B.Tech in Petrochemical Engineering
B.Tech in Petroleum Reservoir and Production Engineering
B.Tech in Applied Petroleum Engineering
Duration:
The duration of B.Tech or Bachelor of Engineering courses of PetroleumEngineering is four years and divided into eight semesters.
Eligibility Criteria:
The candidates should qualify in 12th examinations with science stream from a recognized educational board.  Some reputed colleges may conduct entrance exams like EAMCET for the admission of a candidate.
Master or M.Tech Courses in Petroleum Engineering:
M.Tech stand for Master of Technology. Master courses of petroleum engineering provide knowledge to students in petroleum engineering and focus primarily on exploration and production of Oil and Gas.
M.Tech/ M.E in Petroleum Exploration
M.Tech in Petroleum Refining and Petrochemical Engineering
M.Tech Petroleum Refinery Engineering
Duration:
The duration of M.Tech or Master of Engineering courses of PetroleumEngineering is two years and divided into four semesters.
Eligibility Criteria:
Minimum educational qualification for admission to master course is bachelor degree in relevant field.
Important Topics:
Here we are providing you some important topics cover under petroleum engineering are given below:
Introduction to Petroleum Operation
Applied Geology
Production Engineering
Natural Gas Engineering
Applied Numerical Methods
Material Science
Environmental Studies
Drilling Engineering & Well Completion
Chemical thermodynamics
Surveying
Top Colleges of Petroleum Engineering in India:
In India, number of colleges offers bachelor and master courses of PetroleumEngineering. Let's view some top colleges.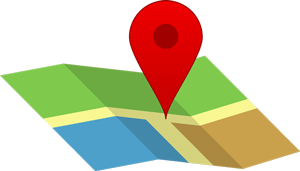 University of Petroleum and Engineering Studies, Dehradun
Rajiv Gandhi Institute of Petroleum Technology (RGIPT), Jais
Petroleum at Maharashtra Institute of Technology, Pune
Pandit Deendayal Petroleum University, Gandhi agar
Indian Institute of Technology (IIT), Mumbai
Petroleum Engineering Careers:
After completion of PetroleumEngineering courses, the candidates get jobs both in government and private sector areas such as shipyards, boatyards, offshore companies, marine consultancy etc.  Good opportunities are available in this fast growing field. Oil and Natural Gas Corporation Limited (ONGC), Indian Oil Corporation limited, Hindu Petroleum Corporation limited etc. are some of the government companies which are providing employment opportunities for the Petroleum Engineers.
Job Opportunities:
PetroleumEngineering degree holders can also start their career in teaching field. Some of the job roles done by Petroleum engineers are given below.
Exploration Engineer
Processing Platform Engineer
Rig Engineer
Seismic Data Acquisition Engineer
Reservoir Engineer
Design Engineer
Trainee Engineer
Senior Application Sales Engineer