Neyveli Lignite Corporation India Limited (NLCIL) is a profit making enterprise undertaken by Government of India engaged in mining of Lignite and generation of power through lignite based thermal power plants. It was established by Gol in 1956 by discovering lignite deposits in Neyveli, Tamilnadu which comes under administrative control of Ministry of Coal and serves as an important source of power generation to states of Andhra Pradesh, Tamilnadu, Karnataka, Kerala, Rajasthan, Telangana and Union Territory of Puducherry.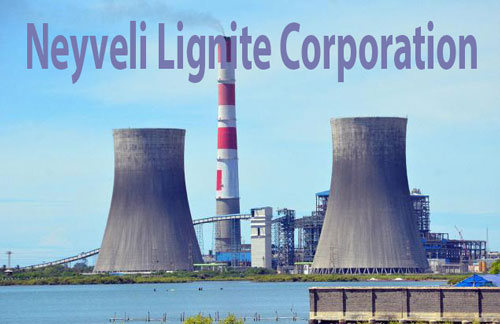 NLCIL presently operates four lignite mines with capacity of 30.6 million tonnes per annum and five Thermal power stations with a total installed capacity of 3240 megawatts (MW). Neyveli Lignite Corporation India Limited, through its subsidiary NTPL has commissioned a Coal Based Power Plant of 1000 MW, 10 MW Solar Plant and 30 MW Wind Power Plant by bringing total installed capacity of 4280 MW to the company.
Now let's look for the activities that are undertaken by Neyveli Lignite Corporation India Limited.
NLCIL Activities
The main activities that are undertaken by Neyveli Lignite Corporation India Limited consists of:
Thermal Power Generation – Thermal Power Generation or Thermal Power Station is the place in which heat energy is converted into electric power. In most places in the world, the turbines are steam-driven in which water is heated, turned into steam and spins the steam turbine which drives an electrical generator.
Solar Energy Generation – Solar energy is generated by the photons radiated from the sun to earth that must be collected and converted into usable format and then delivered into electronic device or electric grid.
Wind Power Generation – Power is generated through wind turbines which converts the wind's kinetic energy into electrical energy with their wide range of vertical & horizontal axis types.
Lignite Mining – Lignite is a referred as a brown coal, is a soft combustible sedimentary rock that is mined all around the world exclusively as a fuel for steam electric power generation.
Coal Mining – Coal mining is the process of extracting coal which is considered as energy content and has been used widely for generating electricity.