Software and IT sectors are fast growing sectors. People want to grow up quickly in their career this article will helped them. MCA course is one of the best career option to develop in this competitive world.  The demand for IT job holders is increased day by day. So, MCA is the good career option for them, who want to make a special mark in the field of Information Technology.
The object of the MCA course is to encourage the students to improve their latest technologies and applications in IT sector. You can get jobs both in Indian and foreign countries also. See complete Guidelines and details about MCA Careers.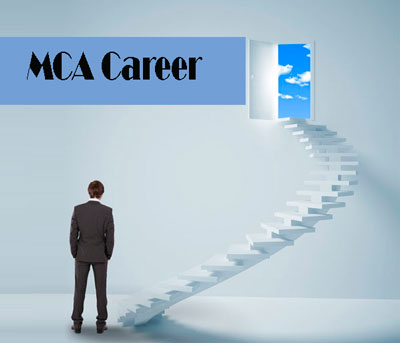 What is MCA?
MCA stands for Master of Computer Application. There are 6 semesters are conducted in this course. MCA needs to focus on tools and applications in IT. The students have to study programming languages like C, Java, Asp, .Net, Web Development, Financial Management, Mathematics etc. MCA course is designed for latest technology uses and for faster and growing applications. Students are trained in this field Application Software Developments, Web Designing, and Development etc.
MCA is a Post-graduation course for graduates who are with science background students. The persons who have the interest in programming can choose this course. The alternative courses available for MCA like M.SE (Computers) and M.E and M.TECH (Computer Science and Engineering). MCA is a three years professional programming course in computer science.
Also See Various PG Courses Details 
MCA Careers:
After MCA, the candidates will be able to get jobs in different industries like software engineering and development, hardware and networking, research and development, services and application support, etc as far as software engineering & development is concerned, the candidate can get job as Trainee Programmer, software tester, software analyst, Software Engineer, software administrator/software programmer.
Many top rated and widely recognized organizations in the IT industry offer good job opportunity and salary packages to fresh MCA candidates. Companies namely
Tata Consultancy Services (TCS)
Infosys,
Wipro,
Cognizant Technology Services,
IBM,
Accenture, etc
Scope OF MCA:
This course is very important for getting good jobs both government and private sector also. There is huge scope for MCA in IT sector throughout the world. So people are interested to settle in the IT sector. Through conducting written exam and interviews private companies are selecting the candidates for their companies and Government sectors like Navy and Air Force provides jobs for conducting the entrance exams.
Job Profiles of MCA:
The MCA graduates can apply for the Jobs like Software or Programmer, Software Developer, Software Consultant, Software Publisher and Hardware engineer etc.
Common Job Profiles are
Software Engineer
Software programmer
Technical Writer
Software consultant
Hardware Engineer
Systems Developer
Web designer
Web developer
Ethical Hacker
Social Media handler
Salary package:
The salary of the job holder is based on their skills, capacity, and experience. Based on the experience is more than 5 years the salary is high and it is in lakhs approximately. The salary is paid to the employee based on the gender also.
The MCA fresher graduates can earn around 25,000-30,000.
The MCA experienced graduates can earn above 30,000.
Also Check Complete MCA Course Details
This is all about MCA Careers. If you have any doubts regarding MCA Courses please do comment freely. We will try to answer your queries as soon as. Thank you for visiting our site. We hope you are my loyal visitor.