There is specialized training required to become a good logo designer. Students aspiring to be a good logo designer must have an inclination towards art work. One has the option of either opting for Diplomas or PG Diploma programs in graphic designing after completing 10+2 or graduation. Those having a Bachelor's in Fine Arts (BFA) program can also apply for the Logo Designing Course.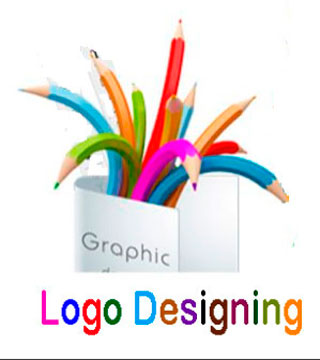 About Logo
A logo is an identifying symbol (as seen in media formats such as print, television, business cards, etc.). Logos represent the identity of an organization, product, brand, or idea. Logos can consist of several different elements. And a logo might consist of one or more of the following:
Text
Images
Shapes
Lines
Colors
A Logos can be
Benefits of Logo Design
Following are the eight specific benefits of simplistic logo design:
Clarity of Message,
Recall, Explicable,
Recognisable,
Prompt Emotional Reactions,
Convertible across All Media,
Difficult to Counterfeit, and
Scalable.
Logo Types
There are basically three kinds of logos.
Font-based logos consist primarily of a type treatment.
Then there are logos that accurately show what a company does, such as when a house-painting company uses a design of a brush in its logo.
And finally, there are abstract graphic symbols- linked to a company's brand.
Following are the basic principles of logo design: includes
A logo must be simple
A logo must be memorable
A logo must be enduring
A logo must be versatile
A logo must be appropriate
Make use of the resources
By considering both online and offline there are hundreds of resources available that are dedicated purely to logo and brand design. Here are some of the best resources are:
The Ultimate List of Logo Design Resources by Just Creative Design
Best Logo Design Books by Just Creative Design
Top 10 Logo Design Inspiration Galleries by Logo Designer Blog
Logo Design Tips by Steve at the Logo Factory
How NOT to design a logo from Web Designer Depot
Iconic Logo Designers by David Airey
45 Rules of Creating A Great Logo Design from Tanner Christensen
80 Beautiful Typefaces for Professional Design from Smashing Magazine
A logo must be appropriate
Education Requirements for Logo Designing Career
The level of education you needed to become a logo designer will typically vary from employer to employer, even though you typically need a diploma, an associate's degree or a bachelor's degree in graphic design, visual communication, or a closely related field.
Skills Required to Become a Logo Designer
In order to become effective in a career as a logo designer you need to possess a certain set of skills which includes
Design Skills
Communication Skills
Business Skills
Physical Abilities
Who Hires Logo Designers?
Advertising agencies
Colleges and universities
Small, medium and large private and publicly owned businesses
Graphic design studios and consultancies
Non-profit and not-for-profit organizations
Sports teams and recreational clubs
Hospitals and healthcare organizations
Newspapers and magazines
Architectural firms
Signage companies
Logo Designer Salary Ranges
The average pay for a Logo Designer is Rs 274,572 per year. Most people move on to other jobs if they have more than 10 years of experience in the career of logo designing. Experience strongly influences salary for this job.