JNTU Anantapur Convocation Notification: Jntua Jawaharlal Nehru Technological University Anantapur Providing JNTUA OD Notification and Convocation Application to apply Original Degree Certificate as per academic year. All important dates can be checked from the link below provided by us.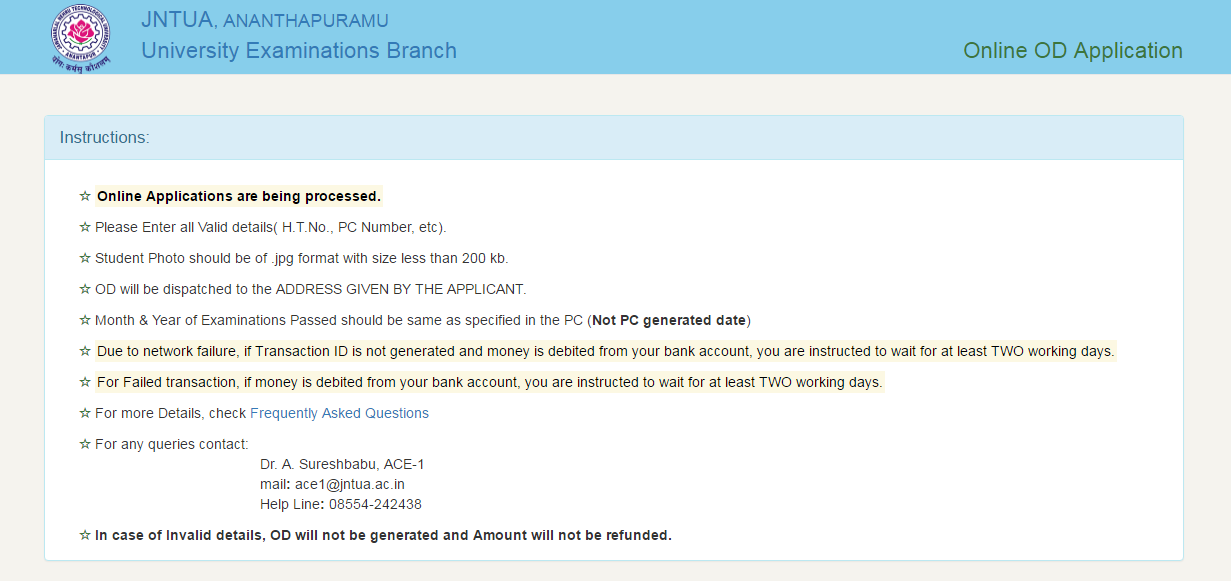 Note: Students please enter all valid details (like Hall Ticket Number, PC Number, Name, Address, etc). If in case of any invalid details, JNTUA OD will not be generated and also amount will not be refunded..
Click Here for Apply JNTU Anantapur OD
JNTUA OD Status:
Track the Status of your JNTU OD Online by following process. If you want to track your JNTU Anantapur Original Degree Certificate Status Online you must have your Hall Ticket and Provisional Certificate Numbers are mandatory.

Step by Step Procedure
Visit the official website i.e. http://jntua.ac.in/index.php
Click Apply Original Degree on Home Page
Click Track Your OD
Then Enter Your Hall Ticket No
And click to get status
Finally Your OD Status will be appeared
JNTU Anantapur OD Application Fee:
In Convocation: Rs. 2000/-
Pre-Convocation: Rs. 3000/-
Post Convocation: Rs. 2000/- + Late fee of Rs. 500/- per each year
The fee should be paid by making online Payment using Master/Visa Credit/Debit Cards or make the payments at any Branch of SBI using online Challan generated by this Online Payment Application.

Process to apply JNTUA OD Online:
Step 1: Visit official website http://jntua.ac.in/index.php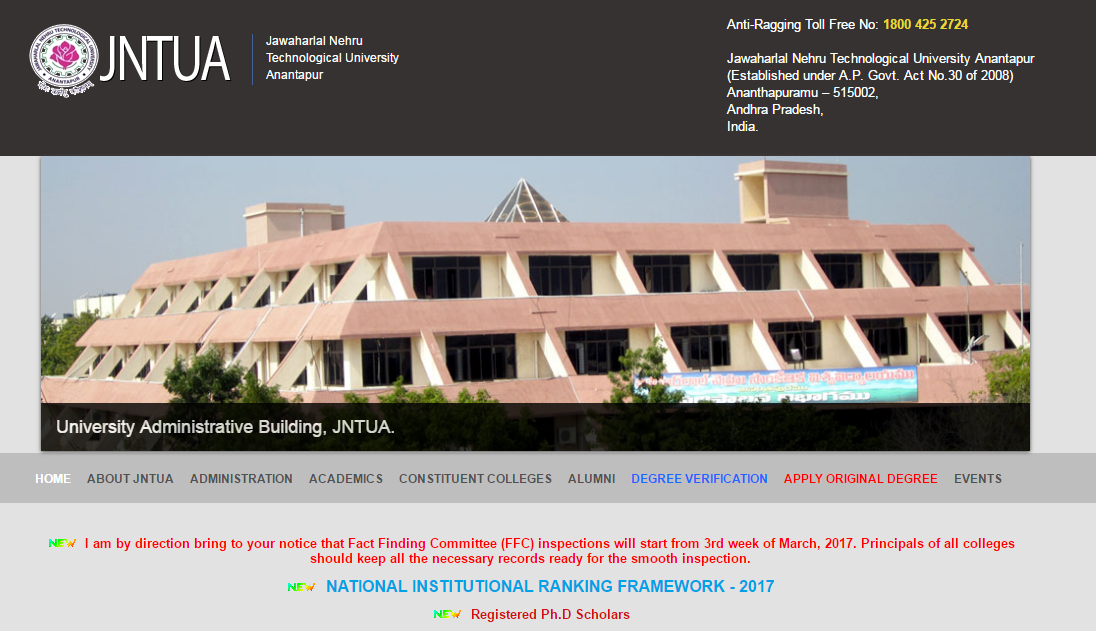 Step 2: Click Apply Original Degree

Step 3: To Proceed with Online Application, Click Apply for Original Degree Certificate

Step 4: Enter all required fields (like Hall Ticket Number, PC Number, Name, Address, etc)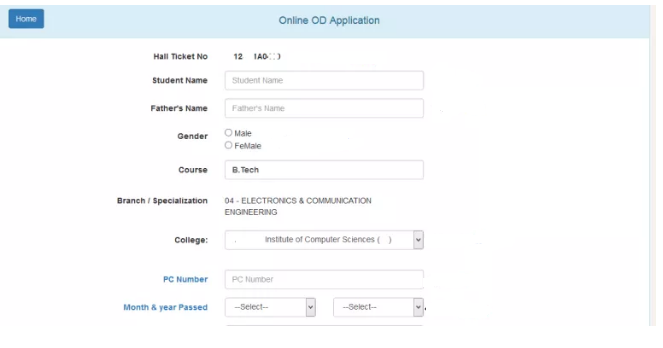 Step 5: Select the Payment option and pay the JNTUK OD Application fee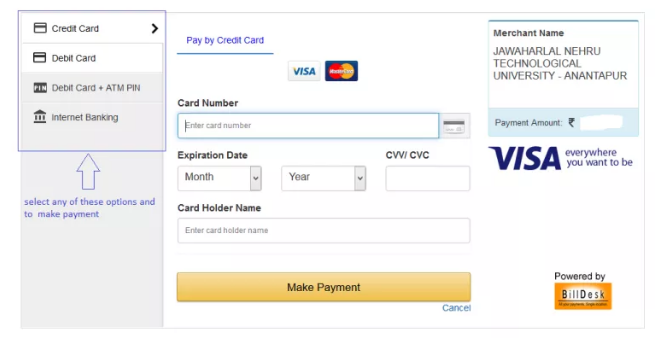 Step 6: Take Printout copy of the E-receipt application
Step 7: Upload recent color Photograph in the JPG or JPEG Format.
Step 8: Submit all the information
Step 9: Unique number is generated on your screen note done it.
Step 10: Finally download the Acknowledgement receipt.
Step 11: After one month OD will be dispatched to the address given by the applicant.