ITI course details: ITI is favorable course for the students who are interested in technical fields.  So for the students who are interested, here we are providing the complete about ITI course. Don't get messed with the other details we have completely provided the genuine info for the sake of students.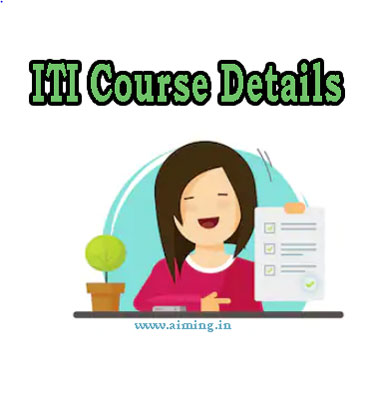 Well the ITI eligibility and the complete fee structure are also merged in this article. There will be lot of govt and private jobs after ITI course. One who is intended or strongly fixed for ITI course can read this article; this is very helpful for you guys.
ITI Course Full Information
Many of the students have idea on what is ITI? But there are some pupils who have no exact view on the course information. So for those students we are here presenting the ITI course details. ITI full form is Industrial Training Institutes.
In our country India Industrial Training Centers are post-secondary schools that are constituted under Directorate General of Employment & Training (DGET), Union Government to provide training and Ministry of Skill Development and Entrepreneurship.  Before getting into the details we must know the use of ITI and the course fee details. Basically ITI course is taught for the students who want practical experience in educational field. Rather the educational system in India has less practical experience and more theoretical knowledge. So we have an idea how it happens but we don't know what to do. To over this effect, the industrial training institutes are being established in India.
The courses available at engineering ITI are Surveyor, Mechanics, Turner, Hardware fitter etc. Whereas for the non-engineering trades is Craftsman, Horticulture, Fashion technology, Insurance Agent, etc. so students have to select their course details and the ITI Fee structure before applying for the ITI course.
ITI Course Details of Eligibility:
The eligibility to apply for the ITI course is as follows. Candidates have to pass 8th class or 12th from any recognized university or college.
As per the rules of the NCVT (National Council for Vocational Training), this course is also applicable from age limit of 14 to 40 years.
Application Process for ITI Admission:
Based on the prospectus and Performa for ITI admissions can be obtained from state directorates responsible for Craftsmen Training Scheme (CTS) and concerned Industrial Training Institutes and centers.
Reservation facilities:
25% of reservation is applicable for woman.
Boys and girls in orphanages
SC/ST students
ITI Fee structure
Based on the educational institutions the fee varies. First select the institution and contact them for ITI course fee in that particular institution.
Similar Courses: DCA, PGDCA, AMIE.
List of Courses in ITI (Engineering Trades)
Electrician.
Wireman.
Mechanic Motor Vehicle.
Tool & Die Maker.
Turner.
Information Technology & E.S.M.
Machinist.
Refrigeration & Air Condition.
Draughtsman (Civil).
Draughtsman (Mechanical).
Fitter.
Instrument Mechanic.
Mechanic Radio & T.V.
Certificate of Excellence
For the engineering course completed students there will be selected for the CoE. The multi skilled training courses under the certificate of excellence are
BBBT (Training in Broad Based Basic Training) in Basic Skill Areas for a period of one year
Training in Advanced Modules for next six months
Training in Specialized Modules mainly in the industry
Jobs for ITI passed students
Apprenticeship Training Scheme
ITI, tradesmen completed candidates can undergo Apprenticeship training in different industries. This Scheme is implemented by Directorate General of Training under the Ministry of Skill Development and Entrepreneurship. ITI Course Duration for Apprenticeship training is for one year. Students who appeared in ITI final exam, i.e. AITT are eligible for the apprentice training scheme.  They will be stipend monthly in their training.
Lateral Entry to Polytechnic Diploma Engineering
After completing ITI they can join in the engineering courses approved by AICTE. It is a three year program and they will have direct entry in second year. They will attain the admission in the engineering colleges after qualifying in JEXPO exam.
Careers After ITI
There is lot of govt and private job opportunities after completion of education in industrial training institutes. So many government job companies are looking for the ITI tradesman in their companies as they have lot of skill and practical experience.