Anyone can make a good career in Nautical Science if he/she can work hard to become a good and responsible seafarer. It is a field related to Maritime studies and offers exciting, adventure filled as well as rewarding career. So it is one of the sought and demanding field across the world. After your 12th completion, you can pursue the diploma in nautical science course.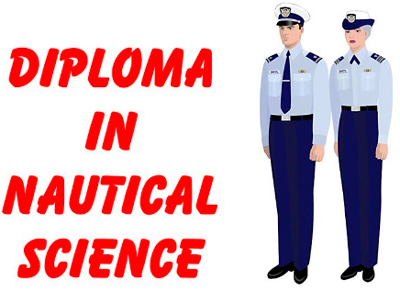 About Nautical Science
Nautical science is the science about how to work on ship and their machinery and how to watch the obstacles between the ways of the ship. It is one of the divisions of Marine field. Usually, the nautical science refers to the basic knowledge required to safely navigate and operate a ship. The term Navigation refers to which is how to plot positions to track movement through water and rules of the road required for safe. Seamanship is the basic operation of shipboard equipment and tools as well as damage control procedures.
Scope of Nautical Science
The Merchant navy is a lucrative and enjoyable field of work that demands a great deal of hard work from the candidates. The job opportunities that the candidates can find navigational test mappings and different marine firms. Selecting a career in Merchant navy also requires a considerable amount of time devoted towards research so that a prospective individual is able to choose a course in this field. The employment opportunities are available for you in many areas such as navigation, commanding a ship, ship security, ship loading and for that matter detailed knowledge concerning the cruise industry. The candidates with nautical science can also get into the role of the teacher with any maritime Training institute that offers courses related to navigation.
Diploma in Nautical Science Course Details
Diploma in Nautical Science is a diploma level Aqua science course. This course mainly focuses on fundamentals in mathematics, information technology and specialized knowledge of theoretical and practical aspects of nautical technology, the skills required for the navigation, Ship maintenance, and cargo operations. It is a job oriented course and it will help one build a career in Merchant Navy.
Duration of the Course:
It is one year time period diploma course in Nautical science. Two semesters will be conducted in this course.
Eligibility for DNS Course:
The basic qualification to pursue this course is one should qualify in 10+2 examinations.
The students with mathematics, physics, and chemistry in 12th class can apply for this course.
Some of the reputed colleges may conduct entrance examinations for the admission of a student.
Syllabus:
Some of the important subjects covered in this course are given below.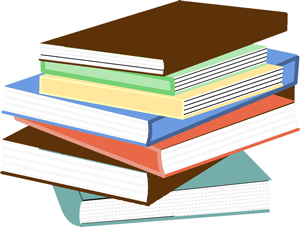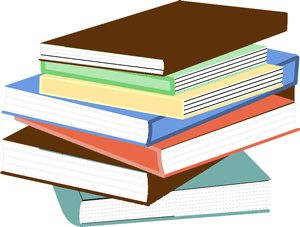 Navigation Meteorology
Principles of Navigation
Applied Mathematics
Bridge Procedure & Basic knowledge
Nautical Science & Electronics
Navigation Chart work
Shipping Commerce
Ship operation Technology
Maritime Law
Cargo work & Marine communication
Voyage planning
Applied physics and chemistry
Oceanography
Human Resource Management
Marine Electricals and Electronics
Medical and Physical Standards:           
The candidates should be physically fit as per Merchant Shipping standards to take on seafaring roles. Eyesight requirement is 6/6. Candidate should not be suffering from night blindness or color blindness.
Fee Structure for DNS Course:
The average fee structure fo the diploma in nautical science course is approximately Rs. 1, 00,000- Rs. 2,00,000/-
Top Diploma in Nautical Science Colleges in India:
Shirdi Sai Nautical Science Academy- Bangalore
Centre for Maritime Education and Training- Lucknow
Marks Aviation and Marine Academy- New Delhi
Indian Maritime University- Kochi
Ocean Marine Academy- Kolhapur
International Maritime Academy- Chennai
Merchant Navy Institute and Training Center- Jaipur
International Maritime Institute- Noida
Sairam Shipping Science Institute- Pondicherry
P. Marine Academy- Mumbai
Job Roles of Nautical Science:
After completing diploma in nautical science course, one may become a training cadet. After gaining eighteen months training period of sea service, one can go for second mate exam. Later clearing it he will be able to become second officer. And some of the other job roles of nautical science are listed below.
Trainee Navigating Officer
Operations Manager
Marine Engineering Instructor
Teacher/ Lecturer
Salary:
The starting salary for nautical science candidates is between Rs.30k-40k per month. After gaining experience the employer will get the promotion. With each promotion, the salary figure will increase. Salary also depends on the profile of the employer.
Career path:
Nautical Science courses will help to the candidates to build a career in Merchant Navy sector. They may also take up jobs in Cruise ships as well. There is a scarcity of Merchant Navy jobs currently but anyone with the right attitude and skills can sail through easily to get a job in a good company and it will depend on the student. Struggle and competition is there in every field but if you become a fine seafarer the work will reward you very well. View some of the employment areas of nautical science giving below.
Engineering Departments
Weather Forecasting Centers
Educational Institutes
Indian Naval Services
Port Operation Companies
Also See: Various Diploma Courses Info