Libraries are important indicators of development, because they serve scientific services, fulfill social needs and help individually also by providing a lot of information. Want to know complete information about Bachelor of Library Science Course, scope, eligibility, duration and jobs etc. In this article, we are providing you that information.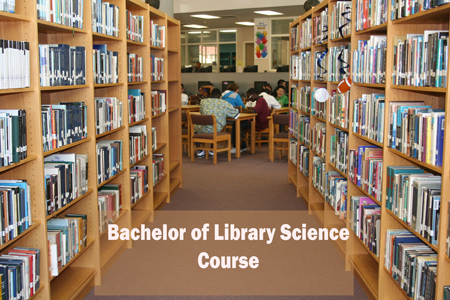 Introduction to Library Science
Library Science refers to library and science information. Library and information science is a profession, which involves the evaluation, preservation, collection, organization, and access to the documents and data in libraries. The professionals of library science are known as librarians. Librarians reduce the gap between the people and information & technology. They design and develop knowledge of organization systems.
Advantages of Bachelor of Library Science Course
These bachelor courses are helpful for those who want to make their passion as a profession of library science.
The bachelor library science candidates can work in many areas such as computer data, metadata management, research, archiving and cataloguing etc. after completing their bachelor degree programs.
Bachelor of Library Science Course Details
Bachelor of Library Science (B.Lib):
It is bachelor level course of Library science. This courses mainly focus on providing knowledge to the students the principles and practices of library science and apply processes of their related technologies.
Duration:
Bachelor in Library Science or B.Lib course is one-year academic course and divided into two semesters. The semester system varies from one institute to another, it depends on the college/university.
Eligibility Criteria: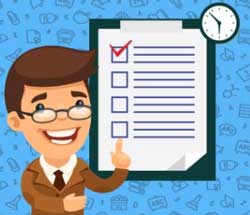 The candidates should complete their bachelor degree from a recognized to pursue this bachelor degree course of library science.
Some reputed consider the parentage of marks of the candidate that the person got in the bachelor degree.
Percentage requirements and age limit vary from institution to another.
Important Topics:
Modern Library Services
Library Management
Library and Society
Digital Libraries
Emerging issues in Library Systems
Cataloguing and classification
Bachelor of Library and Information Science (B.LISc):
Bachelor of Library and Information Science or B.LISc course is technology related course, which is used in library science. This course provides knowledge to the students about the classification of books and documents, use of computers, information handling skills and library procedures etc.
Duration:
The duration to complete this Bachelor of Library Science Course is one year and divided into two semesters.
Eligibility Criteria:
One should complete their graduation from any stream with 45-50% marks from a recognized board.
Important Topics:
Basics of Information Science
Computer Applications
Information Sources
School/colleges Librarianship
Knowledge Organization and Processing
Basics of Library Science
Admission Process:
Some colleges/universities may conduct the entrance examinations for the admission of a candidate. The admission depends on the percentage of marks in the entrance examination. Usually, the admission process varies from one institute to another.
Bachelor Courses of Library science through Distance Education:
In India lot of colleges/universities offer the bachelor library science courses. This distance mode of education of library science courses are becoming popular and the candidates will show interest to pursue this courses. The working candidates are suitable for this distance learning process.
List of Colleges offers the Distance Education:
Let's view some top distance education colleges/universities of Bachelor of Library Science Course .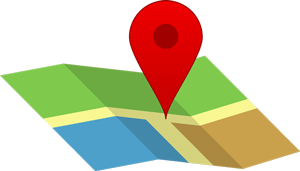 Guru Nanak Dev University, Amritsar
Pandit Sundarlal Sharma Open University, Bilaspur
Alagappa University, Karaikudi
The University of Kerala, Institute of Distance Education, Thiruvananthapuram
Indira Gandhi National Open University, New Delhi
Nalanda Open University, Patna
Jain Vishva Bharathi Institute, Ladnun
Career Scope and Job Prospects:
There is a lot of scope for a career in library science and the person in this field can find employment opportunities in many areas including both government and private sectors. The major recruitment areas of library science are as follows.
Private Organizations and Special Libraries
News Agencies and Organizations
Foreign Embassies
Public/Government Libraries
Film/Photo/ Television/Radio Libraries
Law Libraries
Some of the common job roles done by library science professionals are listed below.
Library Assistant
Deputy Librarian
Senior/Junior Information Analyst
Application Specialist
Information Architect
Researcher
Head of Information Center
Professional Assistant
Reference Librarian
Law Librarian
Consultant
Cataloguer
Records Manager
Indexer
Salary Details:
The salaries of library science professionals depend upon their qualifications and working experience of the candidate. The average starting salary for the library science professionals is approximately Rs.10k-15k per month.
The salary package varies based on the experience of the working professional and nature and size of the hiring institutes.
Related Articles are
Library Science Courses After 12th