Art Therapy is the creative process that involves the person to express the one's self artistically and it is a therapy to resolve their issues. Art Therapy is an analysis of the patient behaviors and emotions. Art Therapy helps the patient to reduce their stress and improves their mental condition. The Art Therapist should handle all kinds of people. An Art Therapist helps the patient by guiding through different art techniques. Here you can get complete details about Art Therapy Course like Fee, Eligibility, Duration, Career, Benefits, etc.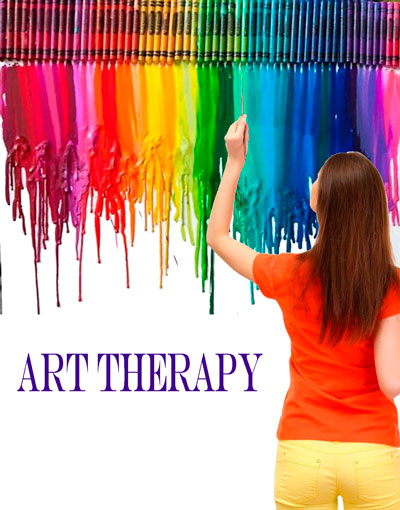 What is Art Therapy Course?
Art Therapy Course is nothing but expressive therapy that uses to improve the person's physically, mentally to become a well-manners by making creative arts. Art Therapy is a treatment which heals the emotional problems of the patients. An Art Therapy deals with one's self-behaviors and their feelings to develop their self-esteem. Art Therapy is also a type of counseling to the patients who feel difficulty with the verbal communication.
Skills required for the Art Therapy Course:
The candidates should have an interest in creativity and imagination. The candidate should have good listening skills and should have a great observation. The candidate should have an ability to recognize the people's weaknesses and their mental stability. The candidate should be flexible to deal with any kind of people.
Eligibility Criteria for an Art Therapist:
The candidates who want to become an Art Therapist must hold a bachelor's degree in art design subject and they are able to apply for the master's degree in Art Therapy. This degree will take around two years full-time and three years part-time. It is also compulsory that you have some kind of experience. It must involve working in education, special needs or mental health for example.
Syllabus for Art Therapy Course:
Theories and Techniques in Art Therapy
Assessment Techniques of Art Therapy
Clinical Art Therapy
Psychopathology
Art Therapy and Neuroplasticity
Child and Family Art Therapy
Positive and Strength-based Art Therapy
Art Therapy Through the Life Span
Art Therapy and Spiritual Growth
Group Dynamics and Family Systems
Group Art Therapy
History and Systems of Counselling
Advanced Communication Skills
Ethics
Research: Thesis (3000 Words)
Fee Structure:
The fee to take Art Therapy Course is based on which degree program that the candidate choose. Different Art Therapy Schools offering different amount. Art Therapy Certifications Board (ATCB) in U.S is the best place to start. It is usually a nice idea to become registered and board certified (ATR-BC).
Career Opportunities:
The candidates who complete the Art Therapy Course gives them an opportunity to bring a positive difference in one's life. The following are some professions that an Art Therapist can do:
Medical and psychiatric hospitals and clinics
Mental health agencies
Halfway houses
Homeless shelters
Domestic violence shelters
Schools and colleges
Correctional facilities
Nursing homes
Benefits for doing Art Therapy Course:
The candidate will be able to understand the foundation concepts of Art Therapy. The candidate will learn the techniques to deal with sensitive people. The candidate will able to do the treatment with arts and Council the patients.