If you're looking to run Android on your Windows PC, So first install Android emulator on your Windows PC. There are more than a dozen Android emulators available. Please note, the below process to install Best 5 Android emulators on your PC.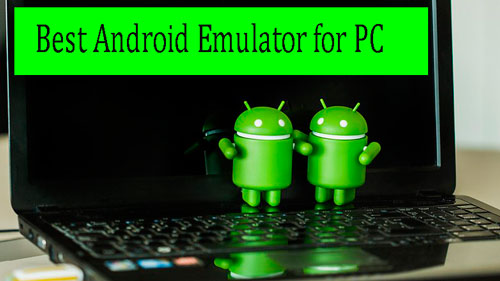 About Android emulators
Emulators play a key role in app development. The Android Emulators allow users to run their favorite game or app on Personal Computer. The software creates a virtual Android environment on your Windows XP, 7, 8, 8.1 or 10. Below, we have provided the best emulator software which you can use on your Windows PC for testing apps or for running Android applications as well as games.
Best 5 Android Emulators on your PC includes
Nox App Player
BlueStacks
KO Player
Andyroid – Andy OS
Droid4X
1. Nox App Player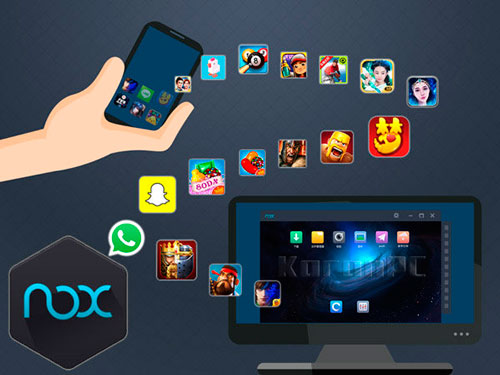 Nox Player is one of the best Android emulator for Windows that is set up to cater to gamers. This includes utilities and additions that are specifically catered to helping gamers. It also allows users to change the default language of the interface. The size of the Nox app player setup file is about 300 megabytes.
Installation Process
Download Nox App Player Online Installer from official site
Move downloaded file location and double click to install.
Click on start option then next.
Now wait for some time until it gets installs.
2. KoPlayer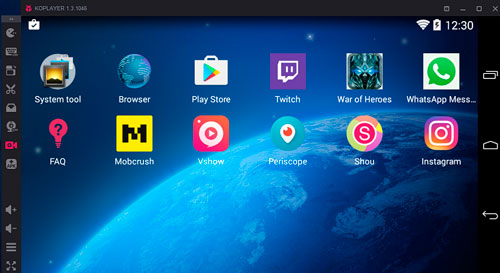 KoPlayer is a newer Android emulator for PC. Its main focus is for gaming. Players will also be able to record game play and upload it wherever they want. The install process is easy enough and it seems to work alright. Like most emulators, it does have issues that you will run into randomly. KO Player provides a host of great features in its android emulator. They are
Crisp Display on Bigger screens due to HD Resolution
Ability directly record your Android emulation screen & save it as a video. Thus, enabling you to share your Gameplay easily.
Besides, you can run multiple accounts of various simultaneously
3. Bluestacks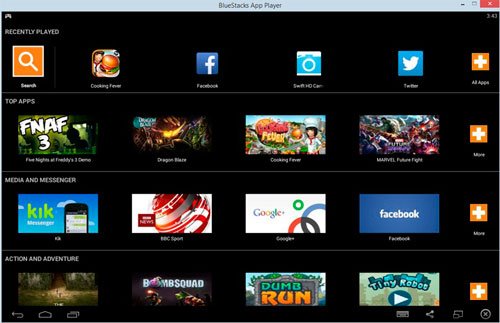 Bluestacks is an easy way to run Android Games & Apps on PC. Bluestacks is made for both Windows OS and Mac OS. It is still a very capable Android emulator, other than this, it supports multitasking.
Installation Process
Install Bluestacks on PC go to bluestacks.com and download the app player.
After installing bluestacks app player, you can login into bluestacks using your Gmail account.
One can install free apps from app store.
APK file can also be installed on blue stacks.
Just download the app or game you want in the APK Extension.
Double click the APK, it will be installed through Bluestacks APK handler.
Run the app or game you have downloaded/installed.
4. Andyroid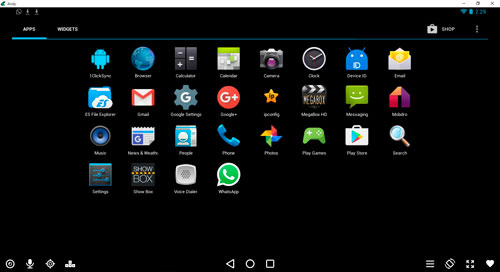 Andyroid is a free android emulator for both Windows and Mac. Android gives a full android 4.2.2 experience with full screen rendering and user can also use his phone as a remote. It supports some unique features which aren't supported by any other android emulators out there such as –
Using your phone as remote control while playing games
You can directly install apps in your andy emulator through your host's desktop browser
Install Process
Go to andyroid official site @ andyroid.net and download the emulator.
Select the game or app which is present in andyroid store and download it and get installed.
Run the apps you want.
5. Droid4X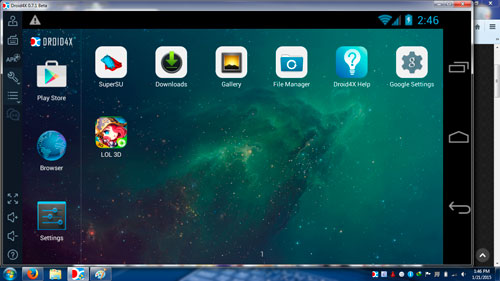 Droid4x is an android simulator for windows. Droid4X is designed for real Power in the hands of user, and its features too point to the same. Droid4x renders the android kernel and graphics on the pc hardware. Droid4x is the first multi-touch supported simulator in the world and it comes with pre rooted.
Installation Process
Go to Droid4x website and download the simulator www.droid4x.com
Sign in into play store which comes pre-installed with Droid4x.
Search and download the games and play
These are all about Best 5 Android emulators on your PC. If you want some other one do comment on this page and feel free to ask any questions regarding Android emulators.
If Interested Read How to Run Android Apps with Android Emulators
Google Photos App for Android, PC – Download, Installation Process
Hangouts App for Android, PC – Download, Install Process
Download 8tracks App for Android – Installation Process
Waze GPS App for Android, PC – Download, Install Process
Download Musical ly App for PC – Installation Process