Airport Management Course Details: Are you willing to work for Air force? Is it your dream to work for Air force? Then why late avail the golden change do getting trained through Air force management course, where your career shines. Interested candidates in Airfield/Airport management should have keen knowledge regarding the detail, be an effective communicator and an excellent time manager.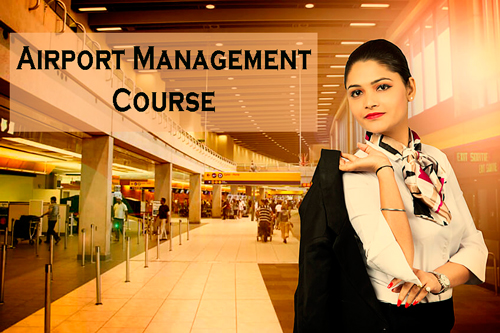 What is Airport Management Course?
Certification of Air force/Airport management is one of the easiest ways to train for entry into this profession which requires less than a year of study. Airport scheduling, safety and security procedures and aviation law etc where taught as the major core subjects in this management program. A basic knowledge in areas like finance and management is must for a student to qualify in this exam. An Airport management certification program equips the student with basic knowledge in the functions and procedures of directing airport functions. Upon completion of this program, students will be able to assess factors impacting airline delay, handle security aspects of an airport and be familiar with Federal Aviation Regulations.
                Certification in management program covers both Degree as well an Associate degree program where in certificate credits may often transfer. Bachelor's degree courses may also include international airport management, airport design and labor relations. Associate degree programs usually requires two years to complete, while a bachelor's degree takes four years according to the course structure of concerned program. Students at both levels must complete general education courses including algebra, English compositions and Science.
ELIGIBILITY:
Any student who had qualified in High school diploma or its equivalent will be held eligible for this course.
DURATION OF THE PROGRAM:
The course may take less than a year to four year upon selection of the candidate.
Airport Management Course Details of Fees Structure
As this course isn't available in most of the colleges interested students are kindly requested to have a keen knowledge regarding the Instructions/Organization which teach this course and there by verify the fee structure
Program level's in Airfield/Airport management: certification of the core program, Associate degree's, Bachelor's degrees
SYLLABUS:
Course topics may include the following subjects which have been approved by most of the Intuitions/Organizations.
Laws in aviation
Safety procedures
Security in aviation
Managing the airfield
Operations of the airport industry
Fundamentals of airport finances
Associate of applied science in Airport management:
This program offers students with the fundamentals of various aspects in the airport/air field environment. Business aspects of the industry, such as marketing and finance, may be paired with the specific concerns involved with working in the aviation field, such an improving airport design to enhance productivity and addressing security issues. In addition to the aviation ground school so typically a part of this degree program, which enables better communication between Airport management ,pilots and aircrafts mechanical personels.
                During the first year general course work such as English composition and algebra is completed. The second year of instruction is usually focused in the study of airport management curse topics could include the following:
Airline marketing
Airport laws and regulations
Airport safety
Ground school for flight instructions
Aviation history
Bachelor of Science in Airport Management: This program strongly emphasis in business principles tailored to the unique business design of airport management. Those working in airport management must coordinate with the customer needs, security, airplane mechanics', air traffic control and airline productivity. Because of the multifaces nature of this course, emphasis is placed on communication, flexibility and being able to work with other team members. Most bachelor's degree program may take four years to complete. This course is typically focused on building knowledge of airport and airfield systems, communication abilities and business skills. This program may include the following subjects
Airline marketing
International airport management
Security and safety
Aviation regulatory enforcement ethics
Air cargo management
Labor relations in aviation