Aeronautical Engineering is one of the interesting and challenging field of engineering. The candidates who want to establish their career in aircrafts, jet planes, airplanes and space shuttles are suitable for this engineering field. In this article who are providing you the details of Aeronautical engineering Course like duration, eligibility, syllabus, scope and jobs etc.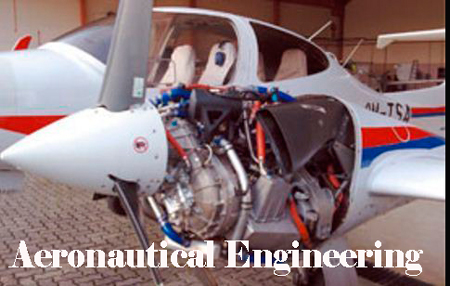 What is Aeronautical Engineering?
The word Aeronautics is derived from the Greek word Aer means air and Nautike means navigation of air. Aeronautical Engineering study the manufacture and designing processes of flight-capable machines. It deals with the theoretical and practical understanding of various materials, assembling parts, testing and maintenance of aircrafts. This engineering also covers disciplines like aerodynamics and avionics etc.
The professionals of aeronautical engineering are known as Aeronautical engineers. Aerospace engineers mainly divided into Aeronautical engineers and Astronautical engineers. Aeronautical engineers use their technical knowledge to improve flight safety and efficiency of fuel, reduce costs and address if there is any environmental impact of air travel.
Usually, these engineers are responsible for the research, design and production of aircraft. They also work with aircraft that operates in space such as robots and satellites, aerospace equipment and missiles.
Scope of Aeronautical Engineering Course
Aero spacing is the most demanding field in India and the scope of this engineering discipline is vast across the world. There are number of private companies recruit the professional aeronautical engineers. There is a lot of scope in government organizations including defense. There are lot of opportunities will available for aeronautical engineers to work with NASA also. The work fields of the aeronautical engineers are becoming broader because of growing technology throughout the world.
Specializations of Aeronautical Engineering:
Aerospace Propulsion
Aerodynamics and Fluid Dynamics
Aircraft Structures and Materials
Instrumentation and Communication
Ground Vehicle Systems
Transpiration Systems
Navigation Guidance and Control Systems
Structural Analysis
Electronics Systems
Also See: Aerospace Engineering Course Details
List of Aeronautical Engineering Courses   
Diploma in Aeronautical Engineering:
It is a Diploma level Aeronautical engineering course. This diploma program will helps the students to gain how to design, manufacture, maintain and operate the all types of aerospace vehicles.
Duration:
The duration of this Aeronautical Engineering Course is three years.
Eligibility Criteria:
The minimum eligibility to pursue this course is 10th from a recognized board.
Important Subjects:
Aircraft System
Maintenance Management
Aircraft Structures
Avionics Lab
Aircraft radio System
Applied Science and Mathematics
Aircraft Materials
Industrial Visit
Organizational Management
Project Work
Bachelor Courses of Aeronautical Engineering:
Bachelor of Technology or Bachelor of Engineering in Aeronautical Engineering
Bachelor of Technology in Aerospace Engineering
Bachelor of Science in Aircraft Engineering
Duration:
The duration time to complete the bachelor courses is four years
Bachelor of Science in Aircraft engineering course is three years.
Eligibility:
The candidate should qualify in the 10+2 examination with 50-55% marks with Mathematics, physics and chemistry subjects.
Master Courses of Aeronautical Engineering:
Master of Science in Aeronautical Engineering
Master of Engineering or Master of Technology in Aeronautical Engineering
Master of Engineering or Master of Technology in Aerospace Engineering
Post Graduate Diploma in Aeronautical Engineering
Duration:
The duration of master courses is two years.
Eligibility:
One should completed their bachelor's degree course in its related field. An entrance exam may conducted by some reputed colleges/ universities.
Top Aeronautical Engineering Colleges in India:
In India there are number of colleges offering Aeronautical Engineering Course, among them we mention some top colleges below.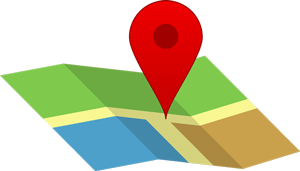 Indian Institute of Technology, Mumbai
Indian Institute of Technology, Chennai
Manipal Institute of Technology, Manipal
Indian Institute of Technology, Kanpur
Anna University, Chennai
Karunya University, Coimbatore
Indian Institute of Technology, Kharagpur
Recruit Areas:
Let's view the top recruitment areas of Aeronautical engineering.
Air India
ISRO
HAL
Helicopter Corporation of India
Civil Aviation Department
Private Airlines
Indian Airlines
DRDL
Job Roles:
The common roles done by Aeronautical Engineers are listed below.
Logistics Engineer
Airframe Design Engineer
Reliability Engineer
Aerospace Designer Checker
Assistant Technical Officer
Quality Manager
Manufacturing Engineer
Assistant Aircraft Engineer
Integration Engineer
Salary Details:
The average salary for the aeronautical engineer is approximately Rs.5 lakhs to 6 Lakhs per annum. The figure will increase based on profile and working experience of the candidate.