This is the article named as Advertising Courses Details which provides the complete Course Information such as Various Courses, Eligibility, Fee Structure, Syllabus, Subjects, Definition, Short Courses, Top Institutes, Career Prospectus, Jobs, and Salary, etc. Read the complete article to know all the information.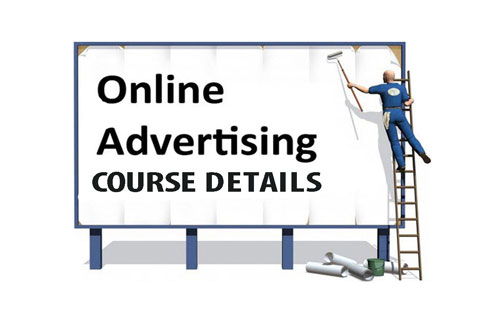 About Advertising Courses:
Advertising can be defined as the way of promotion or an action to draw the public attention. This is carried out in Television, Internet and other Media. These are also termed as paid Announcements. This is an Amazing Business media. There is a requirement of employments in this field and hence there is a demand for the Course. This is the article to provide all the information. Go through this article.
Advertising Courses List:  
There are many Types of Courses in Advertising Courses. They are:
Bachelors Courses
Short Courses
Online Courses
Bachelors Courses:
The best Course in Bachelors degree is:
Bachelor of Mass Communication in Advertising and Digital Marketing
The Eligibility Criteria for this Course is 12th and the Duration is 4 years and the Course Structure is divided into 8 semesters.
 Syllabus: The Subjects that are covered in the 8 semesters are:
Semester 1
English I 3
Philosophy I or History of Western I 3
Photography I 3
Basic Visual Literacy 3
Fundamentals of Storytelling 3
Communication and Mass Media 3
Semester 1 project
Semester 2        
English II
Philosophy II or History of Western Art II
Photography II
Basic Audio Literacy
Fundamentals of Scriptwriting
Introduction to Filmmaking
Semester 2 project
Semester 3      
Psychology I
Political Science
Media Ethics, Laws & Censorship
Introduction to News
Technical Triad of Filmmaking I: Cinematography I
Technical Triad of Filmmaking I: Editing I
Technical Triad of Filmmaking I: Sound Design I
Semester 3 project –
Semester 4    
Psychology II
Comparative Mythology
Introduction to Advertising
Acting Fundamentals
Line Production
Technical Triad of Filmmaking II: Cinematography II
Technical Triad of Filmmaking II: Editing II
Technical Triad of Filmmaking II: Sound Design II
Semester 4 project –
Semester 5      
Documentary Filmmaking I
Integrated Marketing Communications
Fundamentals of Design
Campaign Planning and Execution
SEM, SEO and PPC
Music Appreciation I
Semester 5 project –
Semester 6      
Documentary Filmmaking II
Advanced Copywriting Short Form
Print Production Workflow
Contemporary Advertising Trends
Digital Media Strategy
Music Appreciation II
Semester 6 project –
Semester 7    
Film & Media Theory
Advanced Copywriting Long Form
Transmedia Strategy & Production
Content Strategy & Analytics
Corporate Design – Integrated Branding
Account Planning
Semester 7 project
Semester 8        
Internship Reports and Presentations
Senior Year Project
Fee Structure:    
The Fees for the Advertising Course is 4 years was 8 lakhs around.
Diploma Courses:
Advertising & Marketing Communication is the course under Diploma.
Eligibility:  Any graduate in Arts, Science, Mass Media, and Commerce is Eligible.
Fees: Around 2 Lakhs
Syllabus: The concepts that are covered in this course are:
Core Concepts
Core Skills
Value Added Skills
Industrial Internship
Specializations:
 Other than the Academic Courses there are some other Specializations. Here we have listed it. Have a look.
Advertising and Society
Leadership through marketing
Marketing Mix implementation
Social Media Marketing
Digital Business models etc.
Short Courses:
There are many Types of Courses in Advertising. They are:
Introductory Advertising Course
Advertising Writing Course
Media Planning Course
Advertising Management Course
Strategies and Campaigns Course
All these Courses come under Courses Online. These are beneficial for those who can't afford the Fee.
Top 5 Colleges in India for Advertising:
Here is the list top and best Institutes.
Indian Institute of Mass Communication, Delhi
MICA, Gijarath
Xavier Institute of Communications, Mumbai
University of Mumbai
St Xavier's College, Kolkata
Stay connected with us for more and more updates.