TTC is nothing but Trained Teacher's certificate. We can say TTC Course is an undergraduate course. Usually, this course is conducted by teacher training committee. From this article we will come to know what is TTC, TTC stands for, Eligibility, Duration of this course, Modes of Education, Fee Details, Certification, Syllabus, and Salary.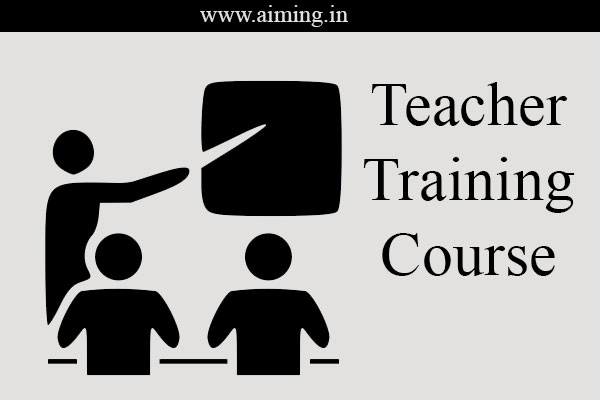 TTC stands for Trained Teachers Certificate
TTC Course Details
This is a teacher training programme students who are interested in the teaching field and settle their career as a teacher can join in this course. This TTC course is a 40 years world-wide recognized course. And this TTC course produces 'n' no.of graduates. We can get the basic knowledge and skills which are required to take needed action in case of any urgency.
Different Teacher Training Courses
Nursery Teachers Training (for nursery kids age is below 4 years).
Elementary Teacher Training (Children up to the age limit of 4-14 years).
Primary Teacher Training (Students up to 5th class).
Eligibility
Students who have completed their 10+2 successfully are eligible for this TTC course.
Eligible candidates must secure the percentage of 45%.
If SC, ST, and Physically Challenged people have to secure minimum of 40%.
Duration of TTC Course
2 years is the TTC course duration. The respective students have completed their TTC course within 2-year limit.
Age Limit for this TTC Course
Anyone who is aged above 17 is eligible for this TTC course. They can apply. Particularly there is no age limit for this course.
Modes of Education
Regular / in-class.
Distance Education / Correspondence Primary Teacher Training Course.
Online Teacher Training Course.
Required Documents Submission
The higher educational qualified certificates or mark sheets have to submit by the candidates to the authorities while joining this course.
Certification
After the successful completion of this course, there will be an availability of mark sheets and certificate.
With the use of that certification, the candidates can join in any school and can teach syllabus of State or central syllabus or ICSE or IGCSE or IB board in India and abroad.
Fee Details of TTC Course
To know the fee details of this course make a glance on the following things.
Initially interested have to pay a registration fee of 1000/- and monthly charges 600/- have to pay and at last examination fee is 1050/-
TTC Syllabus
Educational psychology
Teacher in emerging India
Curriculum & evaluation teacher functions.
Special Programs are offered in
Primary education
Multi-grade teaching
Non-formal education
Girls' education
Mass media and distance education
Education for backward classes
Value education among others.
Educational Psychology
Principles of Education and School Organization
Methods of Teaching Subjects at the Primary Level such as Value Education
Professional subjects prepared by teachers are below.
English
Mathematics
History
Geography and
General Science
Practical Subjects like Art and Craft, Physical Education, Speech Training and preparation of Teaching Aids.
The salary for Candidates after the completion of TTC Course
Government schools can give the starting salary of 20,000/-
Private schools can give the starting salary of 15,000/-