Are you the candidates interested in business courses like MBA or PGDM? And you want to join specifically in North India. Searching for the Top MBA Colleges in North India. Here are answers to all of your questions in this posting. This article helps you to find a Top MBA Colleges in North India based on some key factors and given a rating so that interested aspirants can find their dream college here in this posting to study MBA or else PGDM.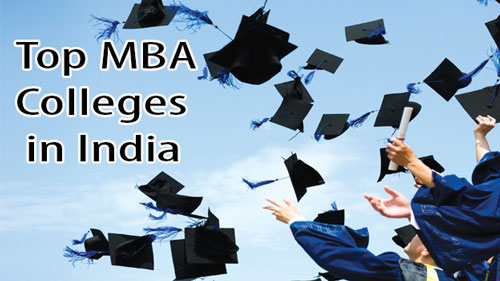 Top MBA Colleges in North India
Let us see the list of places where Top MBA Colleges in North India located :
Delhi
Rajasthan
Punjab
Haryana
Uttar Pradesh
Uttarakhand
Himachal Pradesh
Jammu & Kashmir
Madhya Pradesh
IIM-L
IIM-L which means The Indian Institute of Management Lucknow.
This IIM-L is an autonomous public business school which located in Lucknow, Uttar Pradesh, India in 1984.
From Government of India, this IIM-L is the fourth IIM established.
This IIM-L provides MBA, PGDM, and EMBA in management.
We can call this IIM-L as "Institution of Excellence" this name was awarded by India's Ministry of Human Resource Development.
In top 5 B-schools, this IIM-L is one of them.
IIM Rohtak and IIM kashipur are newly established Institute of management and this IIM-l is mentor institute for those institutes.
 FMS (New Delhi)
FMS is nothing but Faculty of Management Studies which is located in Delhi and it is famously known as FMS or FMS Delhi established in 1954.
This FMS Delhi offers part-time management education to the professional managers and MBA programmes as full time.
Full-Time MBA programme is offered by this FMS Delhi and this is one of the oldest colleges offering this course.
At the Stanford Graduate School of Business the first set of professors were trained and then the set of professors started teaching at Delhi School of Premises.
Under the Dean, Prof. A. Dasgupta of Delhi College of Engineering these professors use to teach.
 IMT (Ghaziabad)
IMT is nothing but Institute of Management Technology this is a business school.
This is the main campus which is located in Ghaziabad, Uttar Pradesh, India.
According to a survey conducted in 2013 this Institute of Management Ghaziabad is in top-10 B-schools.
MDI (Gurgaon)
MDI which means Management Development Institute this is one of the top-10 B-Schools in India.
This MDI is established in 1973 in Gurgaon and is a commercial hub near the capital of India, New Delhi.
In Murshidabad, West Bengal the second campus of Management Development Institute was established.
IIFT (New Delhi)
IIFT is nothing but The Indian Institute of Foreign Trade which is established in 1963.
This IIFT is established by the Government of India in our India's capital New Delhi.
This IIFT, New Delhi is established on main reason to help professionalize the country's foreign trade management and increase exports by developing human resources, generating, analyzing and disseminating data.
DMS, IIT Kanpur (Kanpur)
In the cities of Kharagpur, Mumbai, Delhi, Chennai, Kanpur, and Roorkee, the IIT Schools of Management are the management schools/departments of the Indian Institutes of Technology, located.
Interested candidates can get the admission through the entrance test named Joint Management Entrance Test (JMET) till 2011.
This is purely based on the conducted by the IITs and Indian Institute of Science in the rotation.
After the completion of the entrance exam, the respective institutions and then conducts Personal interviews and group Discussions to shortlist the candidates.
IMS (Noida)
In 1998, this IMS Noida was established and this is a premier management institute very well known for its academic excellence and value based education is provided in this institute.
This IMS, Noida institute provides management studies to fresh graduates and as well as previous employees and want to increase their skill power in management.
With many more institutions this IMS, Noida maintains relationships and collaborations and seeks to get a global mindset in its students.
This IMS institute authorities concentrate on students on research and encourages students and faculty in to undertake consultancy projects with corporate.
DMS, IIT Roorkee (Roorkee)
DMS, IIT Roorkee (Roorkee) which means Department of Management Studies at Indian Institute of Technology Roorkee (IIT Roorkee).
This DMS is established in 1998 to impart formal education in management science through a 2 year regular MBA programme, apart from Ph.D. in various disciplines.
To enable students to face the challenges of the corporate world and to reflect the needs of the present-day scenario of dynamic business and economic era this MBA course programme was launched by the Primarily engineering institute.
IMI (New Delhi)
IMI is nothing but International Management Institute established in the year of 1981 in our India's capital New Delhi. This IMI is one of the top-10 B-Schools in India.
This IMI, New Delhi holds a privileged certification of being India's first corporate sponsored business school.
This IMI is located in Qutab Institutional Area, New Delhi, India.
It holds the fifth ranking in top B-Schools in India to get accreditation from the accreditation agency, AMBA.
The school publishes an international business journal, Global Business Review.
DMS, IIT Delhi (New Delhi)
This DMS IIT Delhi is known as Department of Management Studies IIT Delhi.
Otherwise this DMS, IIT Delhi is popularly known for its school of management education and research in Indian Institute of Technology, Delhi.
In 1993 this DMS, IIT Delhi was established by an amendment in IIT Delhi statutes.
This DMs runs a two year full-time MBA programme with a focus on Management Systems and on Telecommunication Systems.
Management under the aegis of Bharti School of Telecom Technology and Management and a three year part-time MBA programme with a focus on Technology Management.
This DMS, IIT Delhi is also in Top-10 B-Schools in India.
Top MBA Colleges in North India
College/University
MBA or PGDM
Perception (out of 10)
Alumni reviews (out of 10)
Academics

(out of 10)

Placements (out of 10)
Indian School of Business, Mohali

PGDM

9.5

Famously known by its main campus Hyderabad one.

9.3

Favorable

9.5

Sets the tone in academics with a key focus on research output and practical learning

9.3

Very Good by its brand name.

Lal Bahadur Shastri Institute of Management, Delhi

PGDM

9.2

one of the best colleges for MBA in North India

9.1

Favorable

9.3

the programme is strong with highly qualified teachers and critical industry integration

9.1

Well- connected placement cell and consistent

FORE School of Management, Delhi
PGDM

9.0

oldest and most respected B-schools in Delhi

9.0

Very Favorable

8.9

Due to no affiliation with any university, FORE freely changes its curriculum to suit the needs of the industry

8.9

Placement programme is excellent

Indian Institute of Health Management Research, Jaipur

MBA

8.9

Known primarily for MBA courses for hospital management

8.9

the best MBA college in India for hospital management

9.0

It is with new developments in medical management

9.0

Placements are excellent within its own management.

Jindal Global Business School, Sonepat

MBA

8.7

better than most MBA colleges in India

8.6

Alumni perception is satisfactory

8.5

A reasonable balance between new management techniques and old MBA studies

8.7

Placements aren't path-breaking but better than other MBA colleges

Birla Institute of Management Technology, Greater Noida

PGDM

8.6

Well known in North India

8.6

fundamentally favorable

8.4

Reasonably good

8.6

Maintaining consistent records from few years.

Jaipuria Institute of Management, Lucknow

PGDM

8.5

Better than most MBA colleges in UP

8.5

chiefly upbeat

8.4

Balanced curriculum

8.4

Placements are reasonably good considering the record of some other MBA colleges in the state

Amity Business School, Noida

MBA

8.5

Perception is decent in Delhi-NCR region

8.1

Alumni perception is relatively positive

8.1

Academic dispersion is difficult to maintain due to high intake

8.3

Placements are relatively better but largely average.

Jaipuria Institute of Management, Noida
PGDM

8.3

Known primarily in Delhi-NCR region

8.1

Alumni reception is relatively favorable

8.0

The focus is largely on traditional management studies rather than a more industry-oriented approach.

8.2

Placements are average considering the record of colleges mentioned before.
The above-mentioned information and tabular column with ratings which shows you the complete details of Top MBA Colleges in North India with a clear-cut idea interested candidates please do review this site for useful details.