Are you interested in doing management course specifically in east India and you are looking forward to Top MBA Colleges in East India? Here you have your answers to your questions. In this posting, you can find top colleges list according to some factors like ranking, Perception, Alumni reviews, Academics, and placements etc.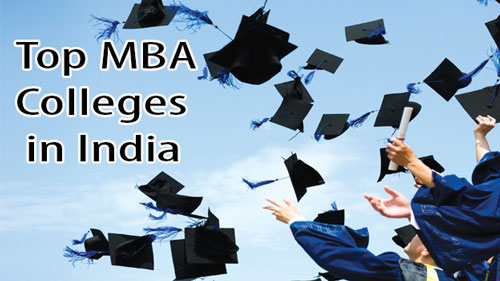 Top MBA Colleges in East India
Let us see the factors as follows:
Ranking
Perception
Alumni Reviews
Academics
Placements
Ranking is in which place a particular college, university or business school hold.
Perception is nothing but the public opinion about a specific college.
Alumni Reviews are for the people who want to join in these colleges for getting an idea.
Academics these academics are for student purpose before joining in college they will come to know about academics and curriculum.
Placements the main reason for joining in top reputed colleges is to get a good job in top MNC's. For that here is the mentioning about placements with ranking.
The states which are being chosen for ranking the Top MBA Colleges in East India are:
Assam
Chhattisgarh
Mizoram
Tripura
Nagaland
Jharkhand
Meghalaya
Manipur
Sikkim
Bihar
West Bengal
Arunachal Pradesh
List of Top MBA Colleges in East India as follows:
Rank

College/University
MBA or PGDM
Perception (Out of 10)
Alumni reviews (out of 10)
Academics

(out of 10)

Placements

(out of 10)

1
Xavier School of Management – XLRI, Jamshedpur
PGDM
9.9 best private B-school
9.8 Positive
9.9 Well balanced curriculum
9.9 Excellent placements
2
School of Management, KIIT Bhubaneswar
MBA
8.4 Is popular along with overall KIIT brand in East India
8.4 largely positive
8.2 The focus is mostly on traditional techniques of management
8.2 Decent placements
3
Xavier Institute of Social Service, Ranchi
PGDM
8.4 Getting popularity from Xavier tag
8.4 Reasonably positive
8.4 Well designed program
8.4 Good placements
4
Regional College of Management, Bhubaneswar
PGDM
8.2 Oldest MBA colleges in Orissa.
8.4 Positive
8.0 Decent Infrastructure maintains quality
8.0 Below average because of no industrial outreach.
5
Birla Institute of Technology, Mesra
MBA
8.1
8.2 Positive
8.1 Intake is low, lack of prominent faculties a big problem

7.9 Not as high as tech program
6
International Management Institute, Bhubaneswar
PGDM
8.2 Because of Delhi campus, it is famous
8.2 Reviews are mixed about IMI-B
8.0 Intake is low, but integration with industry-based courses found lacking

8.0 Average
7
Xavier Institute of Management, Bhubaneswar
MBA
8.2 Based on the popularity of XLRI
8.2 Recent reviews
8.0 Well-designed curriculum both practical's and as well as theory
8.0 Good
8
Institute of Management and Information Science, Bhubaneswar
PGDM
7.8 Unknown outside
7.8 More than average
7.9 Not up to the mark
7.9 Placements at IMIS are not up to the mark

9
Rungta College of Engineering and Technology, Bhilai
MBA
7.7 Unknown outside
7.8 Positive and negative
7.8 the curriculum is too narrow for optimum management studies
7.8 Average
10
International Management Institute, Kolkata
PGDM
7.9 due to the popularity of Delhi campus, this is also very well known
7.9 Relatively Positive
7.9 Not well structured because it is recently established
7.6 Good
11
Dr CV Raman University, Bhubaneswar
MBA
7.6 Not as much as popular as B.Tech
7.6 Relatively negative
7.7 Only up to theory, not practical's
7.5 Below average
12
Centurion University, Bhubaneswar
MBA
7.5 Not known outside of the state
7.6 Negative
7.7 Only stuck to management areas
7.4 Average
Students or candidates who want to join in east India for MBA course you can view our site for Top MBA Colleges in East India list and get information and go on.