ABOUT THE BOOK: The book " To kill a mockingbird by Harper Lee " was published on 11 July 1960, of English language. The book won the Pulitzer Prize in 1961.
It was adapted into an Oscar-winning film in 1962 by director Robert Mulligan.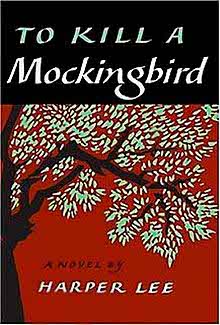 In this book the author plots the characters in a story that are situated from the real life of the lee, when she was of age 10 years old the incidents that happened at the neighbors and family. In the United States, this book was very popular. For more summary & review of this book please read the complete article.
To kill a mockingbird by Harper Lee Book Details:
Name of the Book: To kill a mockingbird
Publish Date: 11th July 1960
Author: Harper Lee
Published by: Harper Lee
Price: 485.00
Pages: 281
ABOUT THE AUTHOR HARPER LEE
Nelle Harper Lee was born on 28th April 1926, Monroeville, Alabama, United States. And died on 19th February 2016, Monroeville, Alabama, U.S. Her pen name was Harper lee, she was a Novelist. She completed her high school at Monroe high school in 1944; there she increased the interest in English literature.
She attends at Huntingdon College in Montgomery for a year after then she transferred to the University of Alabama in Tuscaloosa and Oxford University. There she studied for several years of law and wrote for the university newspaper. She got placed as airlines reservation agent at New York City in 1949, partly she writes the fictions in her spare time.
Harper Lee was the youngest daughter of Frances Cunningham (Finch) and Amasa Coleman Lee. Who are married in 1912, lived in France and came back to hometown after a year? Alice, Louise – sisters of Lee, who were still alive and Edwin Coleman Lee was the brother of Harper lee.
He died due to cerebral hemorrhage in 1951. In 2007 she was awarded the presidential Medal of Freedom. There was another book by an author that is "Go set a watchman".
TO KILL A MOCKINGBIRD BOOK SUMMERY / CONTENTS
To kill a Mockingbird Book written by Nelle Harper Lee contains 281 pages. This book can be divided into two parts and there it can be subdivided into thirty-two chapters approximately. The summary of the book is it explains the childhood topics that are related to the author.
There are some characters involved in the story
Jean Louise "Scout" Finch.
Atticus Finch.
Jeremy Atticus "Jem" Finch.
Arthur "Boo" Radley.
Bob Ewell.
Charles Baker "Dill" Harris.
Miss Maudie Atkinson.
Calpurnia
Aunt Alexandra.
Mayella Ewell.
Tom Robinson.
Link Deas.
Henry Lafayette Dubose.
Nathan Radley.
Heck Tate.
Underwood.
Dolphus Raymond.
Walter Cunningham.
Walter Cunningham.
The title relates to the belief, gets sin for killing the mockingbird, and coming to the story there was a young girl in the scout and his father, who was a famous lawyer. The incidents that happen around her home are where that story leads the way. The main thing that title wants to tell doesn't get upon who is weaker than you, try to get upon which is stronger than you.