Teacher Training Guide : Teachers are those who work for the future achievers in the class. Teach the students and make them grow in their career. To become teachers one has to complete the teacher training course. So here is the article which provides the complete Information about Teacher Training Course Details such as Courses, Syllabus, Selection Process, Duration etc.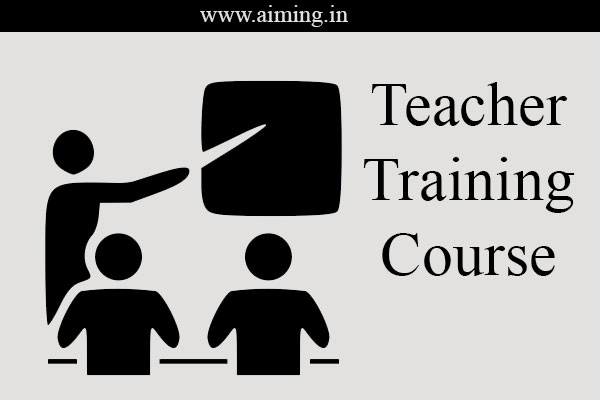 About Teacher Training Course
Teacher Training is the course which provides training which will be conducted by various Institutes/ colleges/ Organization. This training provides teaching skills and techniques for those candidates who want to make their career in teaching sector.
There are various categories in teacher Education programs They are:
Pre-primary Teacher education
Primary Teacher Education
Secondary Teacher Education
Higher education Programs
Vocational Teachers Training
Eligibility:
The eligibility to become a pre-primary teacher is the candidates should complete 12th or its equivalent with at least 50% marks. The Eligibility for getting the Secondary and Senior Secondary Teacher training is must have completed PG or B.Ed.
PTT:
Primary Teacher Training Course is the course with Duration of 2 years. The candidates who have completed 10+2 are eligible to have this training.
Fees: The registration Fee Rs.1000/ And exam fee was Rs. 1050/-
Teacher Training Books:
Along with proper Training, preparing from correct books is also necessary. The books that will help for the test and Training are available in online. Browse for the best book and Buy. This will help a lot in the Preparation.
One of the best books was Primary Teacher Training by Ajoy Chatterjee (Author)
Also see: TET Exams and TET Exams In India
Syllabus:
The syllabus may vary from State to state and it is also different for various levels. So for a sample, we are providing the Vocational Training Syllabus her Just go Through it and we will soon provide the complete syllabus in another article.
Paper (A) Theory Structure
(A) Child psychology & (B) Child Care & Health.
Sociology & Guidance.
School Organisation.
Principles of Education.
Education Psychology.
Modern Method of Teaching.
(A) The method of Teaching Subject.
(B) Special Method of Teaching.
(A) Working with Parents & Community
(B) Pre-Primary Education (Nursery)
Personality Development and Behavior
Paper (B) Practical Structure
Lesson Plan & Teaching.
Art & Craft.
Art File & Plan Book.
Preparation of Teaching Aids.
Rhymes, Action Song, Speech, Story.
VIVA.
Internal Marks.
In Andhra Pradesh, Teacher Training is also termed as D.Ed. The syllabus of D.ed is here.
DIET CET:
Andhra Pradesh District Institutes of   Education and Training is combined Entrance test to get admission into 2 years Diploma Course D. ED.
Eligibility: 10+2
Age: Minimum 17
Syllabus: The subjects in DIET CET syllabus are
General knowledge
Teaching Aptitude test
General English
Telugu/Tamil/ Urdu
Mathematics
Social
Physics
We suggest you go through the complete article about Teacher Training Course Details, choose the best course and Institute and be successful in your life. All the best.