Private Cloud is almost same when it comes to what it does only difference is how it does.
Private cloud also has the same features as scalability and self-service. Unlike Public Cloud which offer default architecture, a private cloud will run on your own architecture. The other main difference is that private cloud is only dedicated to your own Organization but not like public cloud which delivers services to multiple organizations.
Private cloud is suits more for businesses with unpredictable computing needs which require direct access. In Public cloud, your cloud provider will have the direct access but not you.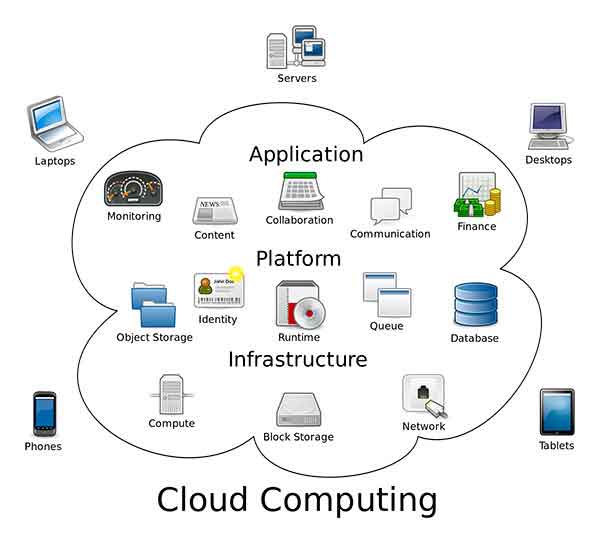 Public clouds, such as those from Amazon Web Services or Google Compute Engine, share the same Architecture across different organizations. These common architectures can't be suitable for all organizations because workloads, security and uptime vary from each organization to organization. A private cloud also provides the same basic benefits as public cloud.
Here we are listing some of the Best Private Cloud providers:
Microsoft Private Cloud:
Even though Microsoft entered the cloud world a bit late, they have invested much time and spent many of their resources to top the market. Stepping in late gave them an opportunity to review all the mistakes done by the other companies and they have laid their plans not to do the same mistakes. Microsoft's Private Cloud is a part of their System Centre 2012 R2.
Microsoft's System Center will support and manage Hyper-V hosts along with third party hypervisors from companies like Citrix and VMware. KVM has an exemption and is not included this time. While the hypervisors are uncertain, the current deficiency of third party networks, including cloud giants like Cisco, is also being restrictive to some customers while worth nothing.
Microsoft's private cloud computing focuses on the application life cycle combines both with monitoring and automation in one package. This, united with a straight forward capability to create self-service portals based on mature IIS types, aids the installation process. Powering the .NET framework does allow for extensions and troubleshooting.
Security can be turned off of existing Active Directory resources without the complexity of setting up SSO. But this can risk up the security based on the existing server weak points. While the pieces in the package may not go head to head with feature to feature when compared to other offerings, the single SKU does make licensing and owning easier.
Amazon Virtual Private Cloud:
Amazon Virtual Private Cloud- Amazon VPC  is division of the Amazon Web Services -AWS Cloud. Amazon Virtual Private Cloud enables users to launch Amazon Web Services services in a highly customizable virtual private cloud network.
Virtual Private Cloud gives its customers complete control over their private cloud, including the capability to choose their own IP address range, develop subnets and configure network gateways. Users can also build a hybrid setup, where Web servers can be used in a public subnet, but backend systems like databases and apps are piled in a private subnet. Organizations that have their own private data center can also extend it by creating a physical Virtual Private Network (VPN), connecting it to Amazon Virtual Private Cloud and taking advantage of Amazon Web Services's services.
As part of Amazon Web Services, a pinnacle in cloud services and is vastly used by startup corporations and banking sectors. Amazon VPC private cloud has high end security services available in the market. It gives multiple layers of security, like security groups to fix access permissions and network access maintenance lists to regulate incoming and outgoing access.
VMware vCloud Suite Private Cloud:
VMware's vCloud is one of the oldest players in the market and has a good reputation for its performance and reliability. vCloud has the capability to balance the most demanding workloads. VMware has incorporated several products into its private cloud offerings are allowing customers to choose a cart what features they would like to use.vCloud Suite supports other hypervisors, including Hyper-V and KVM.
vCloud is packaged and license upgrades together as a single entity, but it's a collection of separate products, which can prime to confusion with support  and installation when compared to other contributions. Frequent change in product names lead to misperception on what the products do. vCloud has the capability to mix up with VMware's software defined networking contributing  NSX, But this costs an additional fee with all versions of vCloud.
Well-known enterprise class security at the hypervisor level and network layers for easy user integration with Active Directory SSO and its complications are required. VMware Virtual SAN and OpenStack are supported to allow flexibility in both storage  department and third party cloud integrations.
OpenStack Private Cloud
OpenStack Private Cloud computing  is one of the most popular open source cloud platforms today. It has the capability to manage, compute,storage,networking and organize them as user friendly.
OpenStack Private Cloud computing can be used along with ESXi, Hyper-V, or Xen, however it is most often used  along with KVM, which is also an open source. With more vendors including OpenStack Application program interface this will encourage more adoption. OpenStack supports a extensive range of software and hardware due to its open source nature. This feature allows more flexibility in architecture that can support both legacy and latest hardware platforms. While the capital cost of the software is zero, since it is open source the cost of training your human resource should be counted though
Similar to other open source offerings, a community support model is as usually over paid maintenance, this may require trained personnel for immediate support. With so many community developers and quality feedback from users says that the complexity of installation and operation to get simpler. OpenStack is directly focused on the Private cloud platform and doesn't have extra pieces which reduce complexity.
CloudBees
CloudBees is a Platform-as-a-service provider exclusively designed for hosting applications based on java on the cloud. If your organization runs mainly on java oriented applications, then CloudBees is the perfect one for your organization. CloudBees include any kind of applications that run on java language and other languages which can use java runtime such as scala and JavaScript
CloudBees Private cloud computing offers a full on dedicated cloud setup that is only available to a single organization and does not share resources with other organizations. This private cloud is completely customizable to house the number and size of servers for your apps and databases. Users can create, manage and arrange as many apps and data you want, as the cloud automatically balances the load within the dedicated pool of servers. CloudBees provides management of servers for their users but there is also a self-service option if you want to manage on your own. CloudBees security cant be fully customizable and the users should adjust with static IP adress.
Apache CloudStack Private Cloud:
Another considerable contender in the cloud arena is Apache's CloudStack. The CloudStack solution supports a wide range of hypervisors from Microsoft, VMware, Citrix  Zen and KVM. CloudStack is offered as a complete solution with the exception of Hypervisor, allowing companies to maintain a solid management interface, usage monitoring  and image deployment. Additional features like Storage tiering and Active Directory are also included with the software defined networking.
Unlike the above mentioned OpenStack, which only focuses on the core cloud charecters, CloudStack is trying to provide everything under the single open source roof.
CloudStack is cost effective with many popular features under the hood. The only constraint is Cloudstack offers a java based management agent which may cause concerns in performance security and version splintering.