JNTUK R13 Syllabus Pdf File Download: For those applicants who wish to give JNTUK Mid Examinations, they must know about the JNTUK R13 Syllabus. Here we have provided the JNTU Kakinada B.Tech, B.Pharmacy Syllabus for all 1-1, 1-2, 2-1, 2-2, 3-1, 3-2, 4-1, 4-2 R13 Regulation Students. So, you can check the complete syllabus subject wise or branch wise from following links.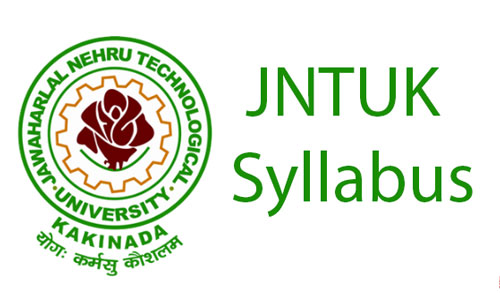 Download JNTUK R13 Syllabus Branch Wise
Here we give you a broad view on about R13 Mid Exam Syllabus Books. Download the free quality JNTUK R13 Syllabus pdf file and fuel up your preparation for mid examinations. With the help of JNTU Kakinada B.Tech Syllabus, you will crack the exam first attempt. Students can easily download the JNTUK R13 Syllabus Papers by just single click provided here.
JNTUK R13 Aeronautical Engineering
| | |
| --- | --- |
| JNTUK R13 1-1 Syllabus | Click Here |
| JNTUK R13 1-2 Syllabus | Click Here |
| JNTUK R13 2-1 Syllabus | Click Here |
| JNTUK R13 2-2 Syllabus | Click Here |
| JNTUK R13 3-1 Syllabus | Click Here |
| JNTUK R13 3-2 Syllabus | Click Here |
| JNTUK R13 4-1 Syllabus | Click Here |
| JNTUK R13 4-2 Syllabus | Click Here |
JNTUK R13 Automobile Engineering Syllabus
| | |
| --- | --- |
| JNTUK R13 1-1 Syllabus | Click Here |
| JNTUK R13 1-2 Syllabus | Click Here |
| JNTUK R13 2-1 Syllabus | Click Here |
| JNTUK R13 2-2 Syllabus | Click Here |
| JNTUK R13 3-1 Syllabus | Click Here |
| JNTUK R13 3-2 Syllabus | Click Here |
| JNTUK R13 4-1 Syllabus | Click Here |
| JNTUK R13 4-2 Syllabus | Click Here |
JNTUK R13 B.Pharmacy Syllabus
| | |
| --- | --- |
| JNTUK R13 1-1 Syllabus | Click Here |
| JNTUK R13 1-2 Syllabus | Click Here |
| JNTUK R13 2-1 Syllabus | Click Here |
| JNTUK R13 2-2 Syllabus | Click Here |
| JNTUK R13 3-1 Syllabus | Click Here |
| JNTUK R13 3-2 Syllabus | Click Here |
| JNTUK R13 4-1 Syllabus | Click Here |
| JNTUK R13 4-2 Syllabus | Click Here |
JNTUK R13 Biotechnology Syllabus
| | |
| --- | --- |
| JNTUK R13 1-1 Syllabus | Click Here |
| JNTUK R13 1-2 Syllabus | Click Here |
| JNTUK R13 2-1 Syllabus | Click Here |
| JNTUK R13 2-2 Syllabus | Click Here |
| JNTUK R13 3-1 Syllabus | Click Here |
| JNTUK R13 3-2 Syllabus | Click Here |
| JNTUK R13 4-1 Syllabus | Click Here |
| JNTUK R13 4-2 Syllabus | Click Here |
JNTUK R13 Chemical Engineering Syllabus
| | |
| --- | --- |
| JNTUK R13 1-1 Syllabus | Click Here |
| JNTUK R13 1-2 Syllabus | Click Here |
| JNTUK R13 2-1 Syllabus | Click Here |
| JNTUK R13 2-2 Syllabus | Click Here |
| JNTUK R13 3-1 Syllabus | Click Here |
| JNTUK R13 3-2 Syllabus | Click Here |
| JNTUK R13 4-1 Syllabus | Click Here |
| JNTUK R13 4-2 Syllabus | Click Here |
JNTUK R13 CIVIL Engineering Syllabus
| | |
| --- | --- |
| JNTUK R13 1-1 Syllabus | Click Here |
| JNTUK R13 1-2 Syllabus | Click Here |
| JNTUK R13 2-1 Syllabus | Click Here |
| JNTUK R13 2-2 Syllabus | Click Here |
| JNTUK R13 3-1 Syllabus | Click Here |
| JNTUK R13 3-2 Syllabus | Click Here |
| JNTUK R13 4-1 Syllabus | Click Here |
| JNTUK R13 4-2 Syllabus | Click Here |
JNTUK R13 CSE Syllabus
| | |
| --- | --- |
| JNTUK R13 1-1 Syllabus | Click Here |
| JNTUK R13 1-2 Syllabus | Click Here |
| JNTUK R13 2-1 Syllabus | Click Here |
| JNTUK R13 2-2 Syllabus | Click Here |
| JNTUK R13 3-1 Syllabus | Click Here |
| JNTUK R13 3-2 Syllabus | Click Here |
| JNTUK R13 4-1 Syllabus | Click Here |
| JNTUK R13 4-2 Syllabus | Click Here |
JNTUK R13 E.Com Syllabus
| | |
| --- | --- |
| JNTUK R13 1-1 Syllabus | Click Here |
| JNTUK R13 1-2 Syllabus | Click Here |
| JNTUK R13 2-1 Syllabus | Click Here |
| JNTUK R13 2-2 Syllabus | Click Here |
| JNTUK R13 3-1 Syllabus | Click Here |
| JNTUK R13 3-2 Syllabus | Click Here |
| JNTUK R13 4-1 Syllabus | Click Here |
| JNTUK R13 4-2 Syllabus | Click Here |
JNTUK R13 ECE Syllabus
| | |
| --- | --- |
| JNTUK R13 1-1 Syllabus | Click Here |
| JNTUK R13 1-2 Syllabus | Click Here |
| JNTUK R13 2-1 Syllabus | Click Here |
| JNTUK R13 2-2 Syllabus | Click Here |
| JNTUK R13 3-1 Syllabus | Click Here |
| JNTUK R13 3-2 Syllabus | Click Here |
| JNTUK R13 4-1 Syllabus | Click Here |
| JNTUK R13 4-2 Syllabus | Click Here |
JNTUK R13 EEE Syllabus
| | |
| --- | --- |
| JNTUK R13 1-1 Syllabus | Click Here |
| JNTUK R13 1-2 Syllabus | Click Here |
| JNTUK R13 2-1 Syllabus | Click Here |
| JNTUK R13 2-2 Syllabus | Click Here |
| JNTUK R13 3-1 Syllabus | Click Here |
| JNTUK R13 3-2 Syllabus | Click Here |
| JNTUK R13 4-1 Syllabus | Click Here |
| JNTUK R13 4-2 Syllabus | Click Here |
JNTUK R13 EIE Syllabus
| | |
| --- | --- |
| JNTUK R13 1-1 Syllabus | Click Here |
| JNTUK R13 1-2 Syllabus | Click Here |
| JNTUK R13 2-1 Syllabus | Click Here |
| JNTUK R13 2-2 Syllabus | Click Here |
| JNTUK R13 3-1 Syllabus | Click Here |
| JNTUK R13 3-2 Syllabus | Click Here |
| JNTUK R13 4-1 Syllabus | Click Here |
| JNTUK R13 4-2 Syllabus | Click Here |
JNTUK R13 IT Syllabus
| | |
| --- | --- |
| JNTUK R13 1-1 Syllabus | Click Here |
| JNTUK R13 1-2 Syllabus | Click Here |
| JNTUK R13 2-1 Syllabus | Click Here |
| JNTUK R13 2-2 Syllabus | Click Here |
| JNTUK R13 3-1 Syllabus | Click Here |
| JNTUK R13 3-2 Syllabus | Click Here |
| JNTUK R13 4-1 Syllabus | Click Here |
| JNTUK R13 4-2 Syllabus | Click Here |
JNTUK R13 Mechanical Syllabus
| | |
| --- | --- |
| JNTUK R13 1-1 Syllabus | Click Here |
| JNTUK R13 1-2 Syllabus | Click Here |
| JNTUK R13 2-1 Syllabus | Click Here |
| JNTUK R13 2-2 Syllabus | Click Here |
| JNTUK R13 3-1 Syllabus | Click Here |
| JNTUK R13 3-2 Syllabus | Click Here |
| JNTUK R13 4-1 Syllabus | Click Here |
| JNTUK R13 4-2 Syllabus | Click Here |
JNTUK R13 Metallurgical Engineering Syllabus
| | |
| --- | --- |
| JNTUK R13 1-1 Syllabus | Click Here |
| JNTUK R13 1-2 Syllabus | Click Here |
| JNTUK R13 2-1 Syllabus | Click Here |
| JNTUK R13 2-2 Syllabus | Click Here |
| JNTUK R13 3-1 Syllabus | Click Here |
| JNTUK R13 3-2 Syllabus | Click Here |
| JNTUK R13 4-1 Syllabus | Click Here |
| JNTUK R13 4-2 Syllabus | Click Here |
JNTUK R13 Mining Engineering Syllabus
| | |
| --- | --- |
| JNTUK R13 1-1 Syllabus | Click Here |
| JNTUK R13 1-2 Syllabus | Click Here |
| JNTUK R13 2-1 Syllabus | Click Here |
| JNTUK R13 2-2 Syllabus | Click Here |
| JNTUK R13 3-1 Syllabus | Click Here |
| JNTUK R13 3-2 Syllabus | Click Here |
| JNTUK R13 4-1 Syllabus | Click Here |
| JNTUK R13 4-2 Syllabus | Click Here |
JNTUK R13 PCE Syllabus
| | |
| --- | --- |
| JNTUK R13 1-1 Syllabus | Click Here |
| JNTUK R13 1-2 Syllabus | Click Here |
| JNTUK R13 2-1 Syllabus | Click Here |
| JNTUK R13 2-2 Syllabus | Click Here |
| JNTUK R13 3-1 Syllabus | Click Here |
| JNTUK R13 3-2 Syllabus | Click Here |
| JNTUK R13 4-1 Syllabus | Click Here |
| JNTUK R13 4-2 Syllabus | Click Here |
JNTUK R13 PE Syllabus
| | |
| --- | --- |
| JNTUK R13 1-1 Syllabus | Click Here |
| JNTUK R13 1-2 Syllabus | Click Here |
| JNTUK R13 2-1 Syllabus | Click Here |
| JNTUK R13 2-2 Syllabus | Click Here |
| JNTUK R13 3-1 Syllabus | Click Here |
| JNTUK R13 3-2 Syllabus | Click Here |
| JNTUK R13 4-1 Syllabus | Click Here |
| JNTUK R13 4-2 Syllabus | Click Here |