Excide Life Insurance Company Limited is Indian Life Insurance Company owned by the Exide Industries. It was established in 2001 as ING Vysya Life Insurance Company Limited. It has a joint venture between ING Vysya Bank and Exide Industries Limited. The Headquarter of this insurance company is located at Bangalore city.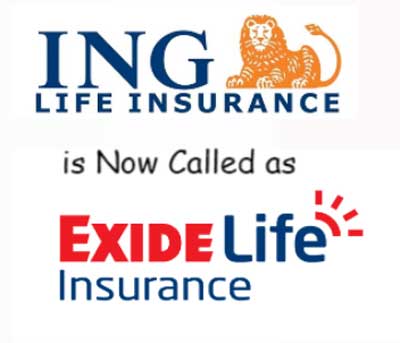 Actually, this Insurance Company is named as ING Vysya Life Insurance Company after it is changed as Exide Life Insurance Company Limited. In January 2013, ING group divest itself from its Indian insurance and investment organization businesses through the sale of its 26% interest in ING Vysya Life Insurance Company Ltd. This company serves more than 1,000,000 customers across India.
With the growing needs of consumers, several insurance companies have come out with different types of plans which can easily reach the new lifestyle changes.
What is Life Insurance?
Life Insurance is an effective insurance policy which ensures that the dependents of the insured to have the needful financial security after insured's retirement, death or any kind of disability because of accident. If you buy a life insurance policy and pay the regular premium for the same policy then you and your family can get all the financial requirements from that life insurance policy.
If you die during the tenure of your plan, the nominee will be able to receive the predetermined amount as per stated in the documents of the policy. Life Insurance have different options available like earlier, people used to go with the traditional plan. This plan offers the needful coverage only in case of death of the insured.
An effective life insurance policy will offer the following elements:
Savings Planning
Financial investment planning
Pure life cover
Child education plan
And Retirement planning
The different factors such as age, earning power, marital status etc plays a key role in case of buying the right insurance policy for yourself. The right life insurance policy will help you in getting several different forms of benefits. With the number of efficient life insurance policies, it will be easier for you to get the best policy.
Life insurance provides you protection and opportunities to invest your valuable money to get high range of returns. It helps you for creating wealth. You can live a secure life can get timely returns with life insurance policy.
The Excide Life Insurance can help you to have the right insurance policy.
Why ING Vysya Life Insurance?
Every one want to secure the financial needs of their family, so plan for a life insurance policy is the best thing. A life insurance plan is the right way to secure the future's need of our family if suddenly we are not there to take care of them. As the head of the family, you have number of responsibilities towards your family. Without proper planning you may leave them in crises. But you can secure them with an effective life insurance plan.
Lot of people buy life insurance plans for different reasons like family's security, tax benefits, savings and many more other reasons. If you buy a life insurance policy, it will take care of your family when you are not around to fulfill their needs and they can easily fulfill their basic needs, clear loans and debts and much more. Thus life insurance plan is a best and great toll which will offer complete security for the people.
Exide Life Insurance Company-One of the leading life insurance companies in India
The Exide Life Insurance Company is one of the leading life insurance companies in India. It offers a wide range of effective insurance products at low prices. These life insurance products will help the consumers to meet the desired needs of them. This insurance company believes in customer satisfaction completely and it try to help them in every possible manner.
It enjoys a reputation of stability, expertise and strength. Through the life insurance plan of Exide Life insurance company you will be able to get Term insurance, retirement plans, child plans, ulip plans, investment plans, group life insurance etc. In this the claim settlement is very east and you can get complete protection and financial stability.
List of Exide Life Insurance Plans
Let's view some of the plans provided by Exide Life Insurance Company which are helpful to you and your family.
Exide Life My Term Insurance
Exide Life Term Rider
Exide Life Critical Illness
Exide Life Wealth Maxima
Exide Life Mera Ashirvard
Exide Life New Creating Life Insurance Plans
Exide Life New Creating Life Insurance Regular Pay
Exide Life New Fulfilling Life
Exide Life Golden Years Retirement Plan
Exide Life Accidental Death Disability and Dismemberment Rider
Exide Life Guaranteed Income Insurance Plan
Exide Life Secured Income Insurance Plans
Exide Life Secured Income Insurance RP
Exide Life Jeevan Uday
Exide Life Nirmal Jeevan Insurance
Exide Life Assured Gain Plus
Exide Life Secured Income Insurance Plus
Exide Life Prospering Life Plus
Exide Life Immediate Annuity
Also Check:
ING Vysya Bank Customer Care Number, Email ID, Toll-Free Helpline