Teacher Eligibility Test is a state level examination conducted by the state authorities to recruit teachers in schools. This test helps the authorities to recruit the eligible candidates in schools as teachers. Candidates who are qualified in this HTET Exam can be recruited as teachers in any school of any state.
HTET Full Form – Haryana Teacher Eligibility Test
The same process works anywhere in India. Now let's look for the details of Haryana Teacher Eligibility Test (HTET) which include notification, eligibility, Haryana TET Exam Pattern and HTET Syllabus.
| | |
| --- | --- |
| Full Form | Haryana Teacher Eligibility Test |
| Website | www.htet.nic.in |
| Levels | 3 |
| Requirements | Graduation (Check complete qualification details below) |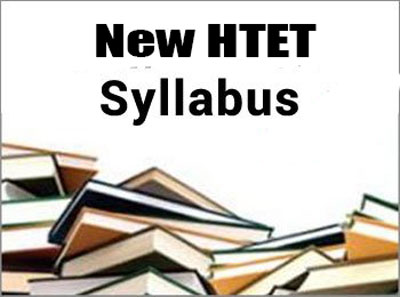 HTET Notification
Haryana Teacher Eligibility Test which is commonly known as HTET is a State-level teacher entrance test conducted by Board of School Education Haryana, Bhiwani. This test is organized for all candidates who are interested to join the post of school teacher in government schools for class 1st to 12th.
The teacher enables the successful candidates to teach at school of Haryana Government which includes Government Model Sanskrit Schools and other private sector schools which accept HTET score. Interested candidates who are willing to apply for this post can go through for important dates furnished in this post or browse this website for more information:
 Eligibility Criteria
The eligibility requirement for the candidates who want to apply for HTET exam are as follows:
The candidates who intends to be a Primary Stage Teacher, should qualify with at least 55% in the course like Diploma in Elementary Education can attend the exam.
The eligibility for TGT teachers is B.Com or B. A. with 60% aggregation and should possess Bachelor of Education course (B. Ed).
The eligibility of PGT teachers is to possess Post-Graduation with 65% aggregation in any course / specialization and B. Ed under a recognized University.
Download HTET Notification PDF
Levels of HTET 2018
Level 1 (PRT)
HTET Level 2 (TGT)
Level 3 (PGT)
From this section applicants can check detailed HTET Syllabus for Primary and Elementary stages. So, all candidates must read carefully and prepare according to this syllabus
HTET Exam Pattern
The exam pattern for HTET is as follows:
| | |
| --- | --- |
| Name of the Examination | Haryana Teacher Eligibility Test |
| Commonly known as | HTET |
| Organizing Authority | Board of School Education Haryana, Bhiwani |
| Mode of the Exam | Online (or) Offline |
| Type of Questions | Multiple Choice Questions (MCQ) |
| Duration of Exam | Two and Half Hours |
| No. of Questions | 150 |
| Marking Scheme | 1 mark allotted for correct answer |
| Negative Marking | No Negative Marking |
HTET Syllabus
The candidates who are willing to prepare for Haryana Teacher Eligibility Test can go through the HTET syllabus which is represented below:
Arithmetic & Statistics
Algebra
Geometry

Number System,
Percentage,
Profit Loss,
Statistics,
Classification of Facts,
Frequency,
Frequency Distribution,
tabulation,
Cumulative Frequency.
Formulation of Facts,
Bar Chart,
Pie Chart,
Histogram,
Frequency Polygon,
Central measurement Parallel Mean, Median & Mode.

LCM & HCF,
Relation between LCM & HCF,
Simultaneous equations,
Quadratic Equations,
Factors, Area theorem.

Triangle & Pythagoras Theorem,
Rectangle, Square, Trapezium,
The perimeter & Area of the parallelogram,
The perimeter & Area of Circle.
| | |
| --- | --- |
| Child Development & Pedagogy | Learning & Pedagogy |
| Multi-Dimensional Intelligence Language & Thought | Motivation & Learning |
| Distinction between Assessment for Learning & assessment of learning | Factors contributing to learning personal & environmental |
| Formulating appropriate questions for assessing readiness levels of learners | Child as a problem solver and a "scientific investigator". |
| Enhancing learning & critical thinking in classroom for assessing learner achievement | Basic process of teaching & learning |
| Concept of development and its relationship with learning | Alternative conceptions of learning in children, understanding children's errors as significant steps in learning process |
| Gender as a social construct: gender roles, gender basis & educational practice | Children's Strategies of Learning |
| Socialization Process: Social World & Children (Teacher & Parents) | Social Context of Learning |
| Principles of the development of Children | Cognition & Emotions |
| Influence of Heredity & Environment | |
| Concepts of Child-centered & Progressive Education | |
| Critical perspective of the construct of intelligence | |
| | |
| --- | --- |
| Pedagogy of Language Development 1 | Pedagogy of Language Development 2 |
| Challenges of teaching language in diverse classroom: Language difficulties & disorders | Teaching & Learning Materials: Textbook, Multimedia, Multilingual resource of classroom |
| Evaluating language comprehension & proficiency: Speaking, listening, reading & writing | Remedial Teaching; Language Skills |
| Critical perspective on the role of grammar in learning  language for communicating ideas verbally or in written form | Challenges of Teaching Language in a diverse classroom – Language Difficulties & Disorders |
| Learning & Acquistion | Principles of Language Teaching |
| Principles of Language Teaching | Learning & Acquisition |
| Remedial Teaching | Role of listening & speaking function of language and how children use it as a tool etc. |
| | |
| --- | --- |
| Mathematics | Environmental Studies |
| Numbers, Addition & Subtraction | Plants, Food & Shelter, Relationships |
| Geometry, Shapes & Spatial Understanding | Water, Animals, Work & Play |
| Solids Around Us, Community Mathematics | Experimentation, Learning Principles, Activities |
| Language of Mathematics, Nature of Mathematics | Concept, Scope & Importance of EVS, |
| Evaluation through Formal & Informal Methods | Scope & relation to Science & Social Science |
| Logical Thinking, Problems of Teaching etc. | Teaching Material, CCE, Discussions etc. |
Also Download:
Important Dates:
HTET Online Registration Starts from
1st November 2017
HTET Closing Date of Registration
10th November 2017
Payment of Application Fee

(Credit/Debit Cards or E-Challan)

10th November 2017
Admit Card Release
December 2017
HTET Entrance Exam
23rd or 24th December 2017
HTET Result Declaration
January 2018
HTET Certificate or Marks Statement
March 2018
For more information please visit the official website of Haryana TET i.e. www.htet.nic.in