GDCA Exam is conducted by Maharashtra Public Service Commission every year at a state level.  Department Accounts, Joint Registers, and Bombay civil service Rules, Discipline Appeal Rules and Power of Registers in these particular places the training for GDCA is giving.
In this posting, we are giving you about the information like eligibility, syllabus, exam dates, question paper patterns etc.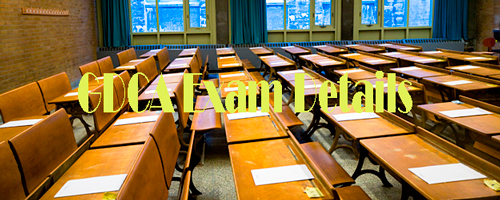 GDCA Full Form is Government Diploma in Cooperation and Accountancy
Eligibility Criteria
The students who only qualify Bachelor Degree of commerce with 50% and only Maharashtra government employees can apply for this particular GDCA examination.
How to Register
Interested one should visit the company website.
There is an availability of the online application. Fill it.
The authorities will give you code and password and complete details regarding the registration process
GDCA Exam Syllabus
Paper 1
Banking
Co-operative law and other laws
Theory and History of Cooperation
Co-operative Audit and co-operative management
Concepts
Definition and principles of cooperation, History importance relevance, and significance of co-operation Growth of Co-operative movement in India Development of Co-operative movement Role of relationship in co-operative movement Place of Co-operation in modernization and privatization of the world.
a) Main Recommendation of the following committees and study of such other committees as may be announced from time to time.
All India Rural Credit Survey Committee, 1954
AFRICA RD Committee and Agriculture credit Review Committee
Committee on Co-operative Credit, Mehta committee
b) Co-operative Education and Training Needs and Infrastructure
National Cooperative Development Corporation
Khadi and Village Industries Commission
Maharashtra Co-operative Development Corporation
National Dairy Development Board
c) State Co-operative Union
d) Maharashtra State co-operative council
Paper 2
Accounting Principles
Book-keeping principles
Closing entries
Bank Reconciliation Statement
Rectification of Errors
Final Accounts
Trial Balance
Trading Account
Receipt and payment account
Profit and loss account
Balance sheer
Income and expenditure account
GDCA Exam Pattern
The exam will be conducted in two stages:
First Stage
GDCA exams the first stage is an Initial stage which includes questions which are based on general knowledge and this paper consists of two hundred marks.
Second Stage
It is the second stage and consists descriptive type questions some of which are based on Gujarati, English while other question will be from technical department. Two hundred marks are carried by this GDCA exam.
Important Dates
Every year in the month of May this GDCA exam is held. During December application forms are available.Usually, the exam will be conducted 24th, 25th and 26th dates of the May month every year.
After the GDSC Exam
This gives a candidate a better Government position in auditing field.
After clearing the exam you are awarded a full license for your accounting and auditing works.
The Main aim of Taking GDCA Exam
Provide training to Grade III Employees and office and Departmental Training to Gazetted and Non Gazetted employees.
The training is basically provided in co-operative department institutes, they are as follows
Dhananjay Gadgil Institute of Co-operative Management
Vaikunthbhai Mehta National Institute of Co-operative Management
V Patil Institute of Co-operative Management
Yashwantrao Chavan Academy of Development Administration.