About fashion Designing: Fashion designing has evolved a lot these days. The courses in fashion designing provide greater opportunities in this professional world. Those who are having interest in designing and have a capability of creative thinking can choose the best fashion design course for their bright career and future. So, interested ones find the Top Fashion Designing Institutes in Mumbai from here.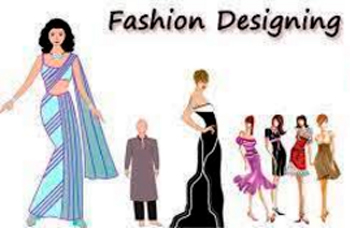 Fashion Designing Courses in Mumbai
Fashion designing Institutes in Mumbai offers various programs in like diploma, UG and PG. For admission into UG, candidates need to complete their higher secondary education with at least 50%.
Candidates in Mumbai or near to Mumbai can check the colleges list available with Fashion designing courses. They can get admission from NIFT National Institute of Fashion Technology. These institutes in Mumbai offer BF Tech Bachelor of Fashion Technology. This BF tech has specializations like textile, knitwear design, fashion communication, fashion design and accessory design.
Career as Fashion Designer
Fashion Designing Process or Job Profile:
Research
Drawing sketches of the idea on paper.
Cutting the garments into shapes.
The pieces are drawn on paper according to the size and cut out on a rough material, stitched together and fitted on a model
Modifications in the pattern pieces are done so as to complete the design.
Garments are then made in the final fabric
Fashion designers in wholesale production
Should be specializing in producing wide range of styles and patterns with different fabrics
Example: Men's wear, women's wear, jeans etc.
Designers for fashion trends
Fashion designers also specialize to
Design costumes for artists of TV or film
Junior designers do the first pattern cutting
They assemble the first samples with fabrics they have selected from the market
Skills Required for Fashion Designing:
Creative
Artistic
Interest in sketching
Good communication
Ability to 3D thinking
Understanding market
Following trends
Imaginative
If you think you have the above mentioned skills and you think that you are able to do the above mentioned tasks then you may take any of the fashion designing courses.
Select the Fashion Designing Institutes in Mumbai or college of your interest according to your eligibility from the list provided below:
Fashion Designing Institutes in Mumbai / Top colleges:
National institute of Fashion technology (NIFT), Mumbai
International Institute of Fashion Design (INIFD), Andheri, Mumbai
WLCI Mumbai
Regional vocational training institute, Mumbai.
Atharva college of Fashion and arts, Mumbai.
Pearl Academy, Mumbai
Raffles Design International, Mumbai
INSD Mumbai
Mod Art International
Indian School of Design & Innovation
Maniben Nanavati Women's College, Mumbai
These are the top most institutes for fashion designing in Mumbai with best reviews.
Fashion Designing Course Fee:
The fee structure may vary from one institute to other.
Duration of Course:
There are also some institutes which provide one year diploma courses which will be helpful for those who wish to complete the course in just 1 year.
Salary Details:
Fashion industry provides best pays. The average pay varies from 3 lakhs to 10 lakhs. Experience and creativity matters.
To know the complete details about Fashion Designing Course Click Here