Diploma in Taxation is an interesting and demanding part of Accounting considering the enormous scope and considerable future. There are two types of taxes are taken form the individuals, Direct tax, and Indirect tax. Direct tax is very fast one where individuals have to pay directly in against of their property, income, and wealth etc. Indirect tax in another one which is taken in terms of VAT, exercise duty, sales tax etc. Taxation department is one of the key revenue sources for the Government so there will be greater career opportunities in this field.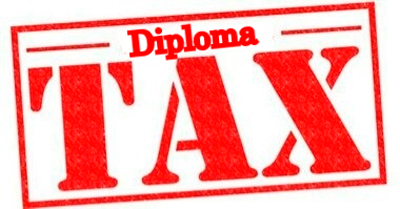 What is Taxation? 
Taxation refers to the practice of collecting money from citizens and trading companies by levying authority usually by the government sector, in order to finance public institutions, good and services. Generally, taxation can be a noun or verb, it is referred to as an act and the resulting revenue income is treated as taxes. The term taxation applies to all types involuntary levies, from income to capital gains. Taxation process is differentiated from other forms of payment for example market exchanges, in that taxation does not require consent. The Government takes taxation through implicit and explicit threat of force.
Purposes of Taxation
The basic function of taxation is to fund the government expenditures. Taxes are mainly used to finance the expenses incurred by government to manage an economy. These expenses include education, health care, garbage collection and government operations for other purposes. The revenue requires for the provision of essential public services and taxes must be spread over as wide as possible selection of the population or sectors of the economy. However the government charges tax from the citizens for the implementation of various socio- economic development projects such as the construction of roads and bridges, schools, health facilities and provision of other social services like national security, salaries for civil servants including the army, police, judges, doctors, nurses, and teachers etc.
Diploma in Taxation Course Details
Diploma in Taxation is a diploma level Income Tax course. This diploma program used for the knowledge about areas such as economy, politics, economy, international business and public administration. This is course is an important and career orienting one that opens many job scopes for the candidates who want to pursue this course.
Duration of the Course:
Generally, the duration time of this course is nearly one year but sometimes it takes more than one year time to complete this course based on the institution.
Diploma in Taxation Eligibility:
The basic eligibility for this course is 10+2.
But many candidates gives preference to this course after completion of their graduation they are being given basic knowledge of taxation and related areas.
The marks consideration varies from one institution to another.
Some of the reputed colleges may conduct entrance exams and interviews for the admission of the students.
Syllabus:
| | |
| --- | --- |
| Subjects | Concepts of the Subjects |
| Sale to Government | Sales to Registered  dealer and exempted transactions |
| Definition Agriculture Income | Previous year- Assess- Assessment year- Person- Principal Office- Deemed Income- Income exempt from Tax |
| Liability to central Sales tax | Quantum of sales tax-Procedure and forms under the CST act |
| Introduction to service Tax Law | Meaning, Definition and Concepts |
| Procedure for assessment | Filling of returns- Collection a refund of Tax- Deduction of tax at source- Advance payment of tax- Tax Credit Certificate |
| Assessment in Various cases | Liability of tax of persons- firms- Hindu undivided family- private company- Appointment and powers of authorities recovery act |
Important Subjects:
Apart from above subjects we providing you some other important subjects of Diploma in Taxation course.
Computation of Income from salary
Assessment of Partnership & Joint stock companies
Deduction from gross total income
Assessment of individuals
Computation of Income from business or profession
Computation of Income from House property
Best Online Diploma Courses in Taxation:
Diploma in taxation is a document which is earned by a student who has completed a course of study in its related discipline. These online programs are more helpful to the students who are already working in this field, earning a diploma in taxation can help them in their career.
Diploma in Tax Code ( ACCA Dipnrf)
Diploma in Accounting and Payroll Administrator
Diploma in Payroll and Income Tax Practitioner
Diploma in E-Taxation
Diploma in Property Taxation
Diploma course in Value Added Tax- Vat Awareness
Diploma in Accounting Program
Diploma in Taxation through Distance Learning:
There are number of institutions offers the diploma courses in taxation through distance education. This diploma courses provides for the learners both in direct and indirect taxes, which focus mainly on Income tax, Sales Tax, Service Tax and VAT etc. These courses are designed in a unique way keeping all the practical and day to day aspect of subject. This training helps you to find better job opportunities or you can become tax consultants to start your own tax consultancy.
Fee Structure:
Usually, the fee structure depends on the modules of the course and time period. The fees vary from one institution to another.
Top Taxation Courses offering Institutions in India: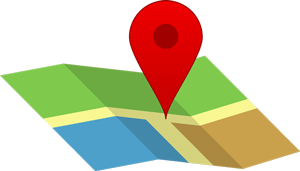 Siddharth Law College, Gandhinagar
Savitribai Phule University, Pune
Institute of International Trade, Calcutta
Nagpur College of Taxation, Nagpur
Guru Nanak Dev University, Amritsar
Gulati Institute of Finance and Taxation, Thiruvananthapuram
M.B Gujarati Commerce College, Indore
Indian Institute of Business management and Studies, Mumbai
Employment Areas:
Taxation Departments
Banking
Indirect Taxation
Education and Teaching
Managing Service Companies
Job Roles of Taxation:
Let's view some of the job roles of the Taxation courses.
Accountant
Executive Manager
Assistant Manager
Tax Consultant
Management Trainee
Associate Manager
Salary Details:
A fresh taxation graduate can earn Rs. 3lakhs to 5lakhs per annum. Experience is the important element in this field, you will get more experience in this field better salaries you will get.
Advanced Diploma Courses in Taxation:
Advance Diploma in Financial Accounting & Taxation
Post Graduate Diploma in Tax Management
Post Graduate Diploma in Taxation