This is the article Coursera Free Courses Details which completely focuses to provide details about Coursera such as Various Courses, Types of Courses, Certification, Fee Structures,How to take Coursera Courses, How to Sign Up, etc. Read the complete article to get all the required information.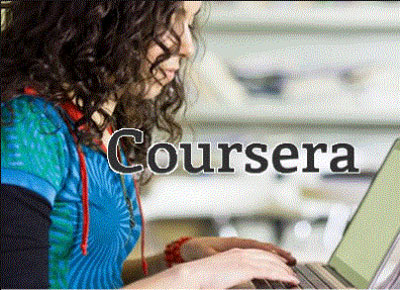 About Coursera Free Courses:
Coursera is a venture-backed, education-focused technology company founded by Stanford professors Andrew Ng and Daphne Koller that offers online courses and is based in Mountain View, CA.
Coursera was founded in 2012. As per Wiki Coursera will work with universities and other organizations. This is to offer online courses, specializations, and degrees in a variety of subjects, such as
Engineering
Humanities
Medicine
Biology
social sciences
Mathematics
Business
computer science
Digital marketing
Data science etc.
As of February 2017, Coursera had more than 24 million registered users and more than 2,000 courses
Courses List:  
Coursera offers many Types of Courses in various fields. Coursera offers many Specializations. Below is the list of various Courses and Specializations offered by Coursera.
English for Career development
Design and make Infographics
How to write a resume
Crash Course in Data Science
Genomic Data Science
Writing Professional Email
Business Model Canvas
Google Cloud Platform Fundamentals etc.
Best Courses Online:
Coursera offers many and numerous Online Courses such as Top Rated Courses, Data Science, Business, Computer Science, Social Studies etc.
Top Rated Courses Include:
Algorithms, Programming, Machine Learning, Implant Density, Medical Neuroscience etc
Data Sciences Courses include:
Machine Learning
Introduction to Data Science in Python
Big Data
Machine Learning
Statistics R etc
Business Courses Include Design Thinking and Innovation, Digital Marketing, Viral Marketing etc.
Computer Science Courses Include Algorithms, python for Everybody, Cryptography, MATLAB, Scala etc.
Social Studies includes Psychology, Buddhism, Social Norms, and positive Psychology etc.
To know more about these follow the link https://www.coursera.org/
Certification Courses:
Coursera offers many Certification Courses along with certifications. They are:
TESOL Certification
Engineering Management Certification
Teach English Now
Build Your First App
Social Media Marketing
Writing Skills
Journalisms
Foundation of Teaching
Resume Writing etc.
Reviews:  
It is preferable to know the Reviews before Signing up for any Course. Here are the reviews about Coursera.
| | |
| --- | --- |
| Name of the course | Rating |
| The Best Intro to Data Science Courses — Class Central Career Guides | 5 |
| An Introduction to Interactive Programming in Python (Part 1) | 5 |
| Film, Images & Historical Interpretation in the 20th Century: The Camera Never Lies | 3 |
| Developing Innovative Ideas for New Companies: The First Step in Entrepreneurship | 4 |
| Introduction to Neuroeconomics: How the Brain Makes Decisions | 4 |
| Introduction to Key Constitutional Concepts and Supreme Court Cases | 5 |
| Innovation for Entrepreneurs: From Idea to Marketplace | 3.5 |
Syllabus:
The Syllabus for each Courses differs. For A sample we are providing the Syllabus of Financial Accounting:
Week 1: Introduction and Balance Sheet
Week 2: Accrual Accounting and the Income Statement
We will start with a discussion of Accrual Accounting and how it affects the recognition of the Income Statement accounts: Revenues and Expenses. Then, we will cover adjusting entries, which are needed to prepare our internal books for the upcoming financial statements. Finally, we will discuss closing entries and the preparation of the Balance Sheet and Income Statement. At each stage, we will continue to work on the case of our start-up company. If you are not sick and tired of journal entries by the end of this week, then I have not done my job!
Cash is King! We will start with the classification of cash flows into operating, investing, and financing activities. Then, we will work on preparing and analyzing the Statement of Cash Flows. We will wrap up the case on the start-up company by preparing and analyzing its Statement of Cash Flows. Finally, we will discuss the differences between Earnings, Cash from Operations, EBITDA, and Free Cash Flow.
Week 4: Ratio Analysis and Final Exam
How to Take the Course:
Coursera Free Courses offer video lectures and interactive exercises. Students must pay a fee, though, to get a certificate. To take the Course, it is Important to Sign Up.
Stay Connected with us for more and more Coursera Free Courses updates.