Are you looking for CG PET Exam Details? You are at right page. Now CG PET Entrance Exam Notification and Dates have to be announced. Applications are invited by Chhattisgarh Professional Examination Board (CPEB) – Chhattisgarh Pre-Engineering Test for admission into Engineering and its branches viz. Dairy Technology & Agricultural Engineering. Complete details prescribed in the below paragraphs.
About CG PET Exam
Chhattisgarh Professional Examination Board (CPEB), Chhattisgarh provides admission to the students who are willing to pursue Engineering courses especially Diary Technology and Agricultural Engineering at various levels by conducting a state wide entrance examination by name Chhattisgarh Pre-Engineering Test which is also known as CG PET followed by the academic year. Look down for details of CG PET.
Brief Details about CG PET Exam 
| | |
| --- | --- |
| Name of the Examination | Chhattisgarh Pre-Engineering Test |
| Commonly known as | CG PET |
| Conducting Authority Name | Chhattisgarh Professional Education Board, Chhattisgarh |
| Examination Level | State Level UG Exam |
| Type | Engineering Entrance Exam |
| Official Website | www.cgvyapam.gov.in |
CG PET Notification
CG PET are to be announced. The candidates who are willing to prepare for CG PET, just go through the particulars regarding CG PET which include application details, fee, syllabus, eligibility, admit card, preparation tips etc.
CG PET Exam Dates
| | |
| --- | --- |
| CG PET Exam Events | Important Dates |
| Registration Notification | March  2018 |
| Online registration starts | 2nd or 3rd week of March 2018 |
| Online registration Last Date | 1st week of April 2018 |
| Last date for Fee Payment | 1st week of April 2018 |
| Check Status of registration | April 2018 |
| CG PET Admit Card 2018 | 2nd week of April 2018 |
| Date of Examination (Offline) | 4th week of April 2018 |
| Declaration of CG PET Result 2018 | May 2018 |
| First Counselling | 3rd week of June 2018 |
| Second Counselling | 1st week of July 2018 |
| Third Counselling | 3rd week of July 2018 |
| Open Counselling | August 2018 |
Note: Engineering Entrance Exam Dates not fixed as it is usually conducted in the month of May every year.
Eligibility Criteria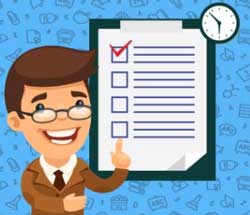 Candidates who are willing to apply for CG PET exam should satisfy the eligibility requirements below:
Students should complete 12th from any recognized Board or University with Physics, Chemistry, Mathematics & English as their basic stream.
Candidates should obtain an aggregate of 50% for General and 45% for SC/ST/OBC/PWD.
Students who want to pursue Agricultural Engineering should complete 16 years as on 31st December 2018 whereas and the age limit for remaining courses is 17 years as on 31st December 2018.
Candidates should be either domicile of Chhattisgarh or citizen of India.
CG PET Application
Applications for CG PET might be available from 2nd or 3rd week of March 2018 onwards. So the candidates who are willing to apply for this examination can do it and fill the application carefully. Enter all the details in required fields in the online application form, check it and then submit it. Once submitted application is taken into consideration and is not possible to make corrections.
How to Apply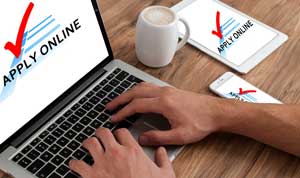 Step 1: Visit the official website provided in the notification.
Step 2:  Click on "New Registration" to obtain an application form.
Step 3:  Fill details correctly in the required fields in application form & make fee payment.
Step 4:  Upload scanned photograph and signature of the required format in the required area.
Step 5: Check the details filled in application form and then submit the application form.
Step 6:  After submitting, download the application form available in pdf format.
Step 7:  Take print-outs of application for future references.
Fee
The application fee for General is Rs.200/-, Rs.150 for OBC and Rs.100/- for SC/ST/PH and the candidates can make payment through debit or credit cards or net banking or through challan ICICI bank or SBI bank.
Chhattisgarh Pre-Engineering Test Syllabus
Syllabus for CG PET is as follows:
| | |
| --- | --- |
| Mathematics | Physics |
| Binomial Theorem & its applications | Magnetic effects of current & magnetism |
| Complex No.'s & Quadratic Equations | Dual nature of matter & radiation, Optics |
| Continuity & Differentiability | Properties of Solids & Liquids, Gravitation |
| Three Dimensional Geometry | Physics & Measurement, Kinematics |
| Sequence & series, Mathematical Induction | Physics & measurement, Rotational motion |
| Permutations & Combinations | Work, energy & power, Thermodynamics |
| Mathematical Reasoning, | Kinetic theory of gases, Electronic devices |
| Statistics & Probability, Trigonometry | Oscillations of waves, Communication systems |
| Differential Equations, Vector Algebra | Electromagnetic waves, Current Electricity |
| Sets, Relations & Functions, Integral Calculus | Electrostatics, Atoms & nuclei& Laws of motion |
| Matrices & Determinants, Coordinate geometry | Electromagnetic induction and altering currents |
| | |
| --- | --- |
| Physical Chemistry | Organic Chemistry |
| Chemical bonding & molecular structure | Purification & Characteristics of Organic Compounds |
| Surface Chemistry, Chemical Kinetics | Chemistry in Everyday Life, Polymers, Biomolecules |
| Redox reactions & electrochemistry | Some Basic Principles of Organic Chemistry |
| Some basic concepts in chemistry | Organic compounds containing Halogens |
| Atomic Structure, Equilibrium | Organic compounds containing Nitrogen |
| Chemical thermodynamics | Principles related to practical chemistry |
| States of Matter, Solutions | Organic compounds containing Oxygen |
| | |
| Inorganic Chemistry | Inorganic Chemistry |
| Classification of elements & Periodicity in properties | General Principles & Processes of Isolation of metals |
| Block Elements (Alkali & Alkaline earth metals) | Block Elements (group 13 to 18 elements) |
| Co-ordination Compounds | Environmental Chemistry |
| D-block & f-block elements | Hydrogen |
CG PET Exam Pattern
| | |
| --- | --- |
| Name of the Exam | CG PET |
| Duration of the Exam | 3 hours |
| No. of Questions | 150 |
| Mode of Exam | Offline |
| Type of Questions | Multiple Choice Questions |
| Marking Scheme | 1 mark given for correct answer |
| Negative Marking |  No negative Marking |
Preparation Tips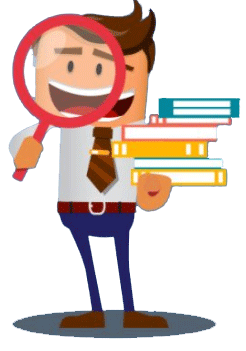 Students may not be aware of preparing for exams in a systematic way and may get confused to prepare in a systematic way. Just go through the tips for a systematic preparation of exams.
For obtaining good score, a student should strive hard. For that, he/she should spend a lot of time in preparation of exams i.e. per day he should spend approximately 18hours.
The time schedule should be fixed in a way that the candidates should cover all the subjects i.e. he/she should cover at least 5 topics per each subject.
The candidate should spend more time for the difficult subject. He/she can maintain contacts with the lecturers to rectify their doubts.
Practicing model papers (previous & practice papers) helps the students to get full knowledge about the subjects and helps to attain a good score.
During the preparation, he should not divert on other aspects and concentrate completely on preparation thinking of goal.
Before few days of exam, the student should leave books and spend freely for wiping off all tensions and stress. Time management is very important. Attend the exam center in time by carrying all necessary credentials mentioned in hall-ticket.
First answer all the questions in which you're aware and at last answer the un-attempted or doubtful questions. Sometimes it is necessary to make logical thinking to find an answer.
Model Papers
There are various model papers available for preparing exams. The students can either download or purchase books containing model papers. Some model papers are given solutions while some are not. Practicing model papers help the students to attain a good score in examinations.
Download Link of CG PET Model Papers
Cut Off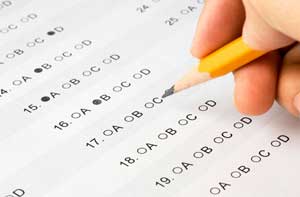 CG PET Exam cut off varies according to different branches in engineering. It depends upon total students appeared for the exam, performance of the students in the exam, previous year's cutoff etc.
CG PET Hall Ticket
Hall Ticket or Admit card is an essential credential for attending examination. It is released either one week or two weeks before the examination and can be downloaded from the official website. Students who have submitted their hall-tickets in office for the exam can get the hall-ticket. Admit card contains information of the candidate like candidate name, roll no., candidate exam center etc. He should keep the admit card safe until the completion of the examination. In case of misplace, the candidate is not allowed to attend the examination.
How to Download Hall Ticket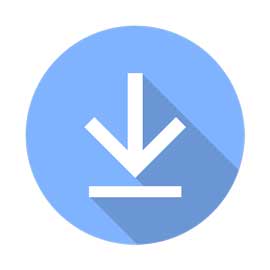 Step 1:  Visit the official website link provided.
Step 2:  Enter the information like registered number or date of birth in required fields.
Step 3:  A link is provided to download the hall ticket.
Step 4:  Download the hall ticket which contains information like candidate's name, registered number, roll number, test center etc.
Step 5:  Take print-out of the admit card and keep it safe until the examination is completed.