In this article we are going to provide you the list of Best Mechanical Engineering Books. Many students pursuing Engineering in the department of Mechanical are in a dilemma which books are to be purchased for studying.
So we are giving you a clear view about the list of Best Mechanical Engineering Books. Hoping this article will be helpful to you to purchase the best books and for your preparation too.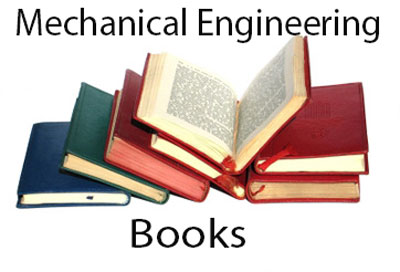 Best Mechanical Engineering Books
The best books for the core ME courses are
Mechanical Engineering Drawing books
Engineering Drawing and Design by David A. Madsen and David P. Madsen.
Engineering Drawing by Basant Agarwal and C M Agarwal.
Basic Books for Mechanical Engineering
Basic Thermodynamics books
Thermodynamics An Engineering Approach by Younus A. Cengel and Micheal A. Boles (Best ME book; pdf is also available)
Rogers' Engineering Thermodynamics
K. Nag's Basic and Applied Thermodynamics
Fundamentals of Engineering Thermodynamics by Michael J. Moran and Howard N. Shapiro.
Engineering or Vector Mechanics books
Vector Mechanics for Engineers statics and dynamics by Ferdinand P. Beer and E. Russel Johnston. The solution guide of this book is also available.
800 solved problems in Vector Mechanics for Engineers (Vol 1) by Joseph Shelley.
700 solved problems in Vector Mechanics for Engineers (Vol 2) by Joseph Shelley.
Mechanics of Solids or Strength of Materials books
Timshenko's History of Strength of Materials.
Singer's Strength of Materials.
Mechanics of Materials by Beer Johnston.
Engineering Mechanics of Solids by Popov.
Numerical books
Numerical Methods for Engineers by Steven Chapra.
Numeric Methods for Scientists and Engineers by R.W. Hamming.
Fundamentals of Engineering Numerical Analysis by Parviz Moin.
Heat Transfer books
Heat and Mass Transfer an Engineering Approach by Cengel.
Fundamentals of Heat and Mass Transfer by Incorpera, DeWitt, Lavine, Bergman.
Introduction to Heat Transfer by Vedat Arpaci , Shu-hsin – Kao , Ahmet Selamet.
Fluid Mechanics
Mechanics of fluids by Irving Shames.
Fluid Mechanics – Frank M. White.
Fundamentals of fluid Mechanics by Bruce R. Munson, Wade W. Huebsch, Alric P. Rothmayer.
Fluid Mechanics by Cengel and Kimbala.
Machine Design books
Shigley's Mechanical Engineering Design.
A text book of Machine Design by R.S Khurmi and J.K Gupta.
The Mechanical Design Process by David G. Ullman.
There are several handbooks available for Machine Design –
Standard Handbook of Machine Design by Shigley
Mechanics of Machinery books
Theory of Machines by R.S Khurmi and J.K. Gupta
Mechanics of Machines : elementary theory and example : John Hannah and Richmond Courtney Stephens
Instrumentation and Measurement books
Theory and Design of Mechanical Measurements by Richard S. Figliola.
Instrumentation for Process Measurement and Control by Norman A. Anderson.
Power Plant Engineering books
Power Plant Engineering by P.K. Nag
Power Plant Engineering G.R. Nagpal
Refrigeration and Building Mechanical Systems books
Refrigeration and Air Conditioning by Ahmadul Ameen
Refrigeration and Air Conditioning Technology by Bill Johnson, Bill Whiteman, John Tomczyck
Refrigeration by Hundi
Aerodynamics books
Fundamentals of Aerodynamics by John Anderson (great for fundamental knowledge)
Fundamentals of Flight by Richard S. Shevell
Fluidics books
Fluid Power with application by Anthony Esposito
Control Engineering books
Control Systems Engineering by Norman Nise (Best Mechanical Engineering book for control engineering.
Automobile Engineering books
Automotive Mechanics by William H. Crouse (great book for learning)
A Textbook of Automobile Engineering by R.K. Rajput
Special: Mechanical Engineering Books (pdf and hard copy) for Basic ME
The below mentioned MR books will help you to earn a basic knowledge about different topics before getting into depth.
Comprehensive Basic Mechanical Engineering by R.K. Rajput
Mechanical Engineering By Khurmi and Gupta
Basic Mechanical Enginnering By R.K Singal
Basic Mechanical Engineering By Basant Agarwal.