Are looking for unique and best career opportunities in the different field, the Aviation sector is best for your choice. The Aviation sector brings more benefits to communities and economies around the world. It plays a key role in economic growth, social development and tourism. The aviation sector has been providing a number of employment opportunities to any graduates in India. Generally, the Aviation sector includes Airline.
A total of 22 airlines are operational in India. This aviation sector facilitates connectivity and access to international markets. Read out complete article and get details about Aviation Management Courses after 12th in India.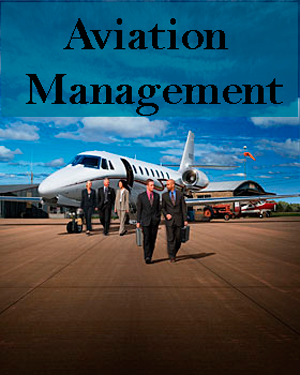 What is Aviation Management?
The courses in the Aviation management provides individuals with the education necessary to oversee the departments of airlines and airports. Learning about aviation laws and regulations is a vital part for aviation graduates. The aviation management combines the business concepts with the practical knowledge of aviation and human resources in this aviation field. Aviation management tells about the components of the aviation sector.
The aviation management includes different concepts of Aviation sector they are as follows.
Aircraft Systems
Aerodynamics and Performance
Aviation law
Aircraft Safety
Airport Management and Operations
Cabin Crew management
Air cargo & logistics management
Global Information & Technology management
Business research methods
Aviation Courses Details After 12th in India:
Bachelor Courses
Master Courses
Diploma Courses:
Here we provide you with some of the Diploma Aviation courses they are as follows.
Diploma in Airport Management: This course is one-year duration course. It mainly focuses on the area of Airport management. Subjects of this course are mention below.
Airport Strategy and Functioning
Staff Management
Safety and Security Management
Cargo Management and Handling
Diploma in Ground Staff and Cabin Crew Training: This course is aimed at training the students as airhostess and Steward on Flights. The duration of the course is 6 months or 1 year. Some of the important subjects of this course are given below.
Communication Skills
Customer Services
Safety and First Aid Procedures
Food and Beverage Production and serving
In flight training
Diploma in Aviation Hospitality: Hospitality has become an important element for any field. In the same way, Aviation field needs professionals of Hospitality. It is the important course of Aviation field and the duration of the course is one year. The subjects of this course are mention below.
Introduction to Aviation Hospitality
Management
Foreign languages
Front office operations
Computer and IT skills
Eligibility for Diploma Courses:
The persons who have passed the 12th standard with any subject stream are eligible for diploma Aviation courses.
Bachelor Courses:
Here we are providing the Bachelor Aviation Courses for you.
B.A. in Airport Management: It is a three duration course. This program mainly focuses on running process and management of an Airport. After completion of this course, the students can pursue M.B.A in Airport management. The subjects are as follows:
Introduction to Airport Management
Human Resource Management
Marketing
Accounting
Financial Management
 Eligibility Criteria: The applied candidates need to 12th with any stream subjects.
Bachelor of Technology in Aeronautical Engineering: This engineering course is a four years duration course. Aeronautical Engineer involves in designing, manufacturing and maintaining of Aircrafts.
Also See Aerospace Engineering Courses Details
  Eligibility Criteria: The persons who want to pursue this course need to passed 12th with Science stream subjects such as Physics, Chemistry and mathematics. An entrance exam will be conducted both state and national levels for admission of this course.
Bachelor of Science in Aviation: It is a three years duration course. This course covers topics such as Air Regulations, Navigation, Aircraft and Engine, Air Traffic and Aviation safety etc.
Eligibility Criteria: The students who have passed 10+2 with science subjects are eligible for this course.
Master Courses:
There are a number of Aviation courses of master degrees are available. They are as follows.
Master in Aerospace Engineering
M.Tech. in Aeronautical Engineering
Master of Engineering in Aeronautical Engineering
M.B.A in Airport Management
Master in International Management. Aviation
M.Sc. in Aviation Security
Fee Structure:
Usually, the fee structure is based on the course the candidate should choose. The fee structure varies from one institution to another. The high reputed college charges high range of fee from the students when compared with normal institutions.
Best Colleges Aviation Colleges in India:
Comparing with other state colleges Kerala state have top colleges which provide best aviation courses for the students. Bangalore occupies second place after the Kerala state for best aviation courses. Here we mention the best Aviation Colleges.
Bharat Aviation Academy, Sun Educational Trust, Trivandrum
Angelblues Aviation and Tourism Academy, Kochi
Frankfinn Institute of Air Hostess Training, Thrissur
Aimfill International, Thiruvananthapuram
PTC Aviation Academy, Bangalore
Skybird Aviation Academy, Bangalore
Institute of Aeronautical Engineering, Hyderabad
Madras Institute of Technology, Chennai
Indian Institute of Aeronautics, Delhi
Indian Institute of Aeronautical Engineering, Haryana