ACCA is known to a very few one's as it is completely organised by the British Education. Let us now get to know some basic details relating to the Admission procedure, registering as a student into ACCA and whether is it worth doing this accounting course as we need to know our status clearing after completing our course. So, let me first help you to know that a member of ACCA id quite equivalent to CA (Chartered Accountant) in India as well CPA (Certified Public Accountant) of USA.  This is a 2-3 full time course you can see the complete acca course details below.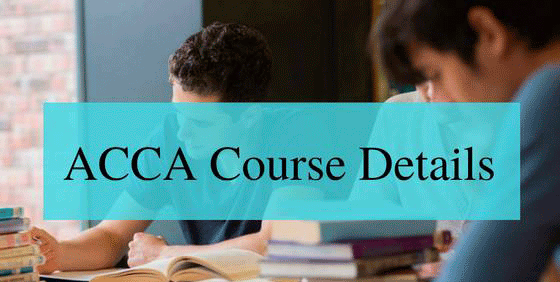 About ACCA
Association of Chartered Certified Accountants (ACCA) is a global professional accounting body founded in 1930 offers the Chartered Certified Accountant qualification (ACCA) or (FCCA).Candidate qualifie as an ACCA is  historically seen as British accountant. It is head quartered in London. The term chartered in ACCA refers to "Royal charter" which was granted in 1974 by the Majesty Queen Elizabeth-II
ACCA Course Details
The term Chartered Certified Accountant was introduced in 1996 prior to which members of ACCA are recognised as Chartered Accountants. Individuals who describe themselves as Certified Certified Accountant must be a member of ACCA holding a practise certificate carrying liability certification and regular inspections to engage in the public practise engagements. ACCA takes progressive stances on global issues to ensure accountancy as a profession. Members of ACCA with Post Qualification experience of more than 5 years and have completed the required continued professional development as designated as Fellows (FCCA's).
DIFFERENT WAYS OF GETTING ADMITTED TO ACCA:
This could be a very great opportunity for the Indian Residents to get qualiife as a ACCA after meeting some educational requirements which is in detail explained below.
Candidate who gets qualified in the entrance exam of ACCA's CAT(Certified Accounting Technician) or else a 10+2 holder with 65% marks in Accounts/Mathematics & English,55% in rest of the subjects, however the candidate must be a minimum of 17 years. In case of the student doesn't get qualified with 65% of marks in the core subjects(Maths/English/Accountancy) then HE/SHE is required to apper for 5 papers of ACCA programme and enter the ACCA from part-I or can qualify 9 papers of ACCA program to enter the second level.
If HE/SHE is aged of 21 years then the candidate can directly enter the ACCA program without any restriction
CAT qualified one's/B.com Graduates can get 3 papers exemption in part-I and M.B.A/M.Com Graduates students can get 5 papers of exemption, for more details please ping on the with [email protected]
If HE/SHE is a qualified CA(Chartered Accountant ) of India then HE/SHE is exempted from 9 papers out of 14, so candidate can directly get entrance in the Professional course.
PROCEDURE TO BECOME AN ACCA MEMBER UPON COMPLETION OF COURSE:
Clear all the 14 papers of ACCA course.
Complete the online professional ethics module either while studying ACCA else after completing the course.
Complete the practical experience requirement -36 months of work experience either in Finance/Accounting sector.
FEES FOR GETTING REGISTERED AS AN ACCA:
ACCA intial registration fee –GBP 79
Annual Subscription fee- GBP 83
Re-Registration fee- GBP 79
ACCA EXAM ENTRY DEADLINES:
| | | | |
| --- | --- | --- | --- |
| Exam Entry Period | Pre registration | Standard time | Post registration period (includes late fee) |
| June Exam Session | 8th March | 9th March-8th April | 9th April- 8th May |
| December Exam Session | 8th September | 9th September-8th October | 9th October-8th November |
| Exam entry method | Online | Online /Offline | online |
HOW TO APPLY FOR ACCA: Applying as a student for ACCA is quite simple by getting through the following steps.
Enter the main web page of ACCA, accaglobal.com/in/en.html.
At the top of the page to the right end corner you can get "APPLY ONLINE".
Register yourself with all the required documents wherever applicable to be uploaded.
Pay the Registration fee which is already explained above through Online/Offline with the help of Debit/Credit cards else a Demand draft is to be drawn in favour of "London school of Business and Management".
After submitting the Registration process, you will be provided with a student Id number and you are required to save that for further process.
Thereby apply whenever you feel interested to sit for the exam.