ABOUT THE BOOK: A Man Called Ove by Fredrik Backman was originally published in the Swedish language on 2012 at Sweden. Later it was translated into the English by the Henning Koch on 2013, which is published by the Washington Square Press in the United States.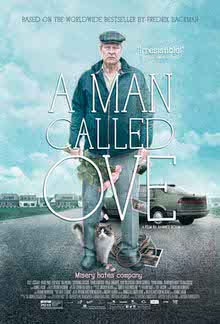 It was the best seller book in Swedish and also it was translated into more than twenty languages. It won the Book Browse award as the best debut novel on 2014.
Based on this an audio book was released in July 2014 by Dreamscape Media. This book was adapted into the film of same name 'A Man Called OVE' on 25th December 2015.
A Man Called Ove by Fredrik Backman Book Details
Name of the Book: A Man Called Ove
Publish Date: 2012
Author: Fredrik Backman 
Published by: Washington Square Press
Price:   ? 678.00
Pages: 368
ISBN: ISBN 9781476738024
ABOUT THE AUTHOR FREDRIK BACKMAN
Fredrik Backman was born on 2nd June 1981 (age 35) at Helsingborg, Sweden. He was a Swedish writer and Journalist. He studied comparative religion and differ from it, he was interested in truck driving. He was married to Neda Shafti Backman on 2009 and by the next year, he became a father.
He was a New York Times Bestselling author and also nominated for Goodreads Choice Awards best fiction. The other books by the author were 'My Grandmother asked me to tell you she's sorry' in 2013 and 'Britt-Marie was here' in 2014. He was settled on Stockholm.
A MAN CALLED OVE BOOK SUMMERY / CONTENTS
A MAN CALLED OVE was a book of 368 pages with ISBN 9781476738024. Ove was a character having 59 years old and he drives a Saab. He's the kind of man who points at people he doesn't like the look of as if they were burglars and his forefinger a policeman's torch." He was a lonely person who strictly follows the principals and doesn't like anyone surround him.
In the middle of the novel, OVE history was revealed alternating chapters. Sonja was the wife of the Ove and she left him by leaving the world with handicapped. Later he was force retired for his job and tried to die but every time he was get interrupted by some of friends & neighbors Parvaneh, Patrick, Anita, and Jimmy. By the way, he was dismissing his idea and he was directed to rebirth by them.