Psychology courses investigate the human mind and the ways it influences our actions. This is one of the best career options. This is related to science wing. These Days many were opting this for their future. So here is the article which provides complete Psychology Course Details such as Course eligibility, Fee Structure, Syllabus, Admission etc.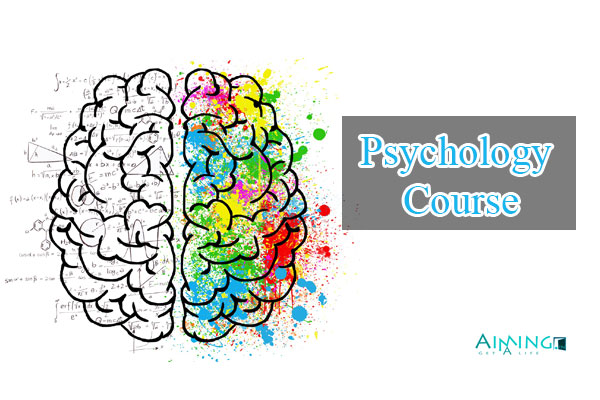 About Psychology
Psychology Definition: the scientific study of the human mind and its functions, especially those affecting behavior in a given context to observe the mental characteristics or attitude of a person or group.
This investigates human minds. Forensic psychology, child psychology, behavioral psychology, and psychology research are the subtopics in the psychology courses.
Types of Psychological Courses
There are categories in Academic Courses of psychology They are:
A Psychology
Sc Psychology
B.A Psychology:
Bachelor of Arts in psychology is a undergraduate program. This comes under humanities.
Duration: 3 years.
Eligibility: 10+2 or intermediate.
Career After BA: After the completion Bachelors degree from psychology one can have best job opportunities. Some of the job profiles they can get are:
Hospitals
Educational Institutes
Corporate organizations
Schools etc.
Top Colleges for B.A psychology courses in India
Here is the list of Best Colleges for B.A
Christ College, Bangalore
Lady Shri Ram College for Women, Delhi
Fergusson College, Pune
Jesus and Mary College, Delhi
Jai Hind College, Mumbai
Xavier's College, Ahmedabad
Loreto College, Kolkata
B Sc Psychology:
Eligibility: 10+2
Duration: 3years
The difference between B.A Psychology and B.Sc Psychology
BA in Psychology:  This deals with the counseling aspects of Psychology. One who completed BA degree in Psychology can find a job as guidance counselors with various organizations. BA Psychology is best for those who have interest towards Arts and Social Sciences and are willing to take up an in-depth study of psychology.
B.Sc. in Psychology: This deals with the clinical aspect of Psychology and a student has to learn statistics and research methodologies in addition to other subjects associated with Psychology. B.Sc. Psychology is best for students who have an interest in Mathematics and reasoning.
Correspondence Psychology Course Details:
Here is the list of Institutes which provide courses in distance education:
School of Open Learning, University of Delhi
Nalanda Open University
Bangalore University
Vinayaka Mission University
Free Online Psychology Courses:
There are some websites which provide Free Online Course Training. This will be very much helpful for those who are not able to bear the Fees due to financial conditions but had the interest to do the course. Go through the sites, Verify them in all aspects and then Register.
These Courses can be done both by Classroom and by Online. Online Training is best for those who can't afford the fee or for those who can't attend the Institutes.
These classes are helpful in many ways such as:
There are no fixed timings one can learn in the time of their flexibility.
Experienced faculty.
Provides CD and DVDs.
Also, Provides Certifications.
Less fee
The syllabus will be provided soon. Stay connected for more Updates.
Hope this article helped You in providing the required Information regarding Psychology Course Details. Share this information with your friends.