About Internet Banking: In these modern days, Internet banking has become a new way to secure your money, deposit, withdrawal or any other kind of formalities of banking. With the Internet banking, everything has become very easy and you don't need to go anywhere for your works such as reservation of train tickets, booking movie tickets, purchasing of recharge coupons and many more others.
You can access to your bank account in Internet banking process when you have the internet facility in your mobile or in your pc. In this banking process, your account would be safe. The most important thing is that you can have the facilities of the bank 24×7 hours through Internet Banking.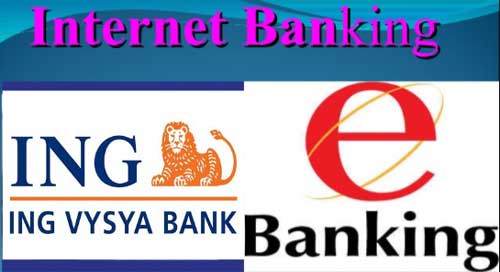 About ING Vysya Bank Internet Banking
ING Vysya Bank online Banking makes everyone's banking process very easy. If you want to check your account and finding out the last ten transactions that you made, you are at any place either home or workplace you can get all information there itself.
When you visit the homepage, you will find the option for ING Vysya Bank Net Banking. You need to enter your ID and then login. The Mi-remit is the special facility for the NRIs who want to send money to their relatives or friends in India, is providing by ING Vysya Bank Internet Banking. This Internet banking includes the following benefits.
Cheaper cost( $ per transaction)
Delivery in less than 5 days
Exchange rates are most competitive
24X7X365 days of online tracking
How to Activate Your Net Banking in ING Vysya Bank
If you want to activate your Net Banking in ING Vysya Bank, you need a computer with the internet to start the registration procedure. Before starting the registration process, you have to keep the following elements in your mind.
You must have the ATM Card of ING Vysya.
A mobile number which is already registered at the branch.
If you don't have the above-mentioned things, you need to register your mobile number at your bank and after the staff verify your identity. Mobile registration is possible in one day.
First, you have to go to the Activate or Register Online banking in ING Vysya option. Then you have to fill the given below details in the given space to go for further registration.
Your customer Identification Number, it will be mentioned on your Debit card/Passbook/ Cheque Book.
Your date of birth in the mentioned format.
Your 19-digit ING Vysya bank Debit Card Number.
After filling the correct information, you can submit the form. Then you will get a onetime authorization on your registered mobile number. You need to use the code, sent to your mobile to validate your internet-banking account. After the validation process, you can use your ATM card, expiry date and the pin number of your ATM card.
The bank will save all these information in its data which after validation creates your login and the transaction password.
After twenty-four hour of time period, you can open your account using your login and password which made newly. Now you can do your transaction at home or workplace as per your wish.
Also Check:
ING Vysya Bank Customer Care Number, Email ID, Toll-Free Helpline