B.Ed. or Bachelor of Education is most popular course in the field of education in India. This course is exactly suitable for those who want to make their career as a teacher. Are you awaiting to know more information about B.Ed. course details like duration, eligibility, scope, syllabus, career and jobs etc, let's read this article.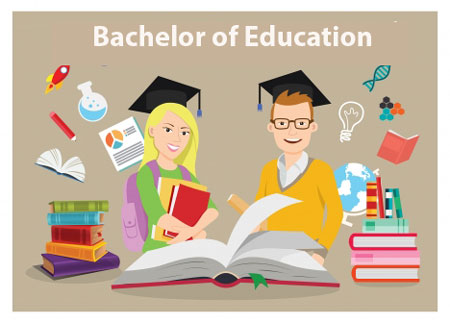 About Bachelor of Education
Bachelor of Education or B.Ed. is a bachelor's degree course in education field. This course is particularly designed for those who wants to pursue a career in teaching and its related field. For teaching in both primary and high schools, this B.Ed. course is must require across India. This course is mandatory in primary and high schools.
Scope of B.Ed. Course
This B.Ed. course is most demanded course in Education. On completion of this course there are number of employment opportunities can get the candidates of this course. This course provides the basic knowledge and skills for the students which are useful, to make themselves as professional teachers. The growth of commercial private sector in education by various companies such as Educomp solutions and Everonn Education, the job prospects of B.Ed. degree holders are increasing in private sector also.
Advantages of B.Ed. Course
Bachelor of Education course can makes an individual as a skilled and efficient teacher of various subjects.
This helps the students to develop their teaching skills, so through this course the candidates can teach quality education to their students.
It has a wide scope in government sector also.
Complete Bachelor of Education Course Details
Bachelor of Education or B.Ed. is an undergraduate academic course of Education. In this bachelor course, the students from arts stream will learn and trained to teach the subjects like civics, history and geography. The students from science stream will trained to teach the subjects such as mathematics, physics and chemistry.
Duration:
The duration of this course is one to two years depending upon the institution.
Eligibility Criteria:
The basic qualification to pursue this course is any degree from Bachelor of Arts, Bachelor of Science or Bachelor of Commerce.
Some institutions will conduct the entrance examinations both at state levels and national level also.
The candidates who got minimum percentage of marks in entrance examination are eligible according to National Council of Teacher Education.
The admission of the candidate depends on the merit score of that candidate.
Important Topics:
Philosophical and Sociological Basis of Education
Learning Process
Nature and Development
Guidance and Counselling
Comparative Education
Population Education
Value Education
Educational Technology
Elementary Education
Health and Physical Education
5. Methodology of Teaching
Teaching of Hindi
Teaching of Social Studies
Teaching of English
Teaching of Mathematics
Teaching of Science
Teaching of Mother Tongue
Teaching of Computer Education
Teaching of Home Science
Teaching of Music
Teaching of Public Administration
B.Ed. Course through Distance Education
One of the convenient mode of B.Ed. course is distance education. This mode of education is mostly includes online and sometimes physical appearance must in case of training classes. The candidate can learn and prepare as per the time availability of that person. It is important advantage of distance education procedure. In India number of colleges or universities offers the B.Ed. course through distance or correspondence learning process.
Some Distance Education offering Colleges are as follows.
Indira Gandhi National Open University, New Delhi
Karnataka State Open University, Bangalore
Kurukshetra University, Kurukshetra
Annamalai University, Chennai
Kakatiya University, Warangal
Career Path
B.Ed. candidates can work in various areas such as schools, coaching centers, educational consultancies, education department of government sector and home tuitions etc. The candidate can mainly worked in higher secondary and primary schools.
Some Recruitment Areas of B.Ed. candidate are given below.
Government and Private Schools
Educomp Solutions
National Council of Educational Research and Training
Everonn Education
National University of Educational Planning and Administration
Job Roles:
Let's check the common job roles done by Bachelor of Education candidates.
School Teachers
Education Researcher
Counsellor
Vice Principal
Syllabus Designer
Content Writer
Instructor
Administrator
Educational Consultant
Principal
Salary Package
The average salary for B.Ed. candidates is approximately Rs.3, 00,000/- per annum in private sector.
In case of government sector the candidates can earn around Rs.3 Lakhs to 5 Lakhs per annum.
Salary package will be increased is based on the working experience of the candidate.